DAVOS: BIKE ALL INCLUSIVE
Enthusiasts of beach holidays understood long ago – you get the best recreation where you are completely taken care of. Accommodation, beaches, food, services and entertainment - everything in one place. The "all inclusive" label expressing the full comfort is almost standard nowadays. But what about bikers? Some degree of discomfort has always been sort of a habit for mountain bikers. But what if you also want to enjoy a little pampering? To find an area offering mountains and beautiful scenery, great trails and good facilities is still not as simple. However, we have an excellent tip for you.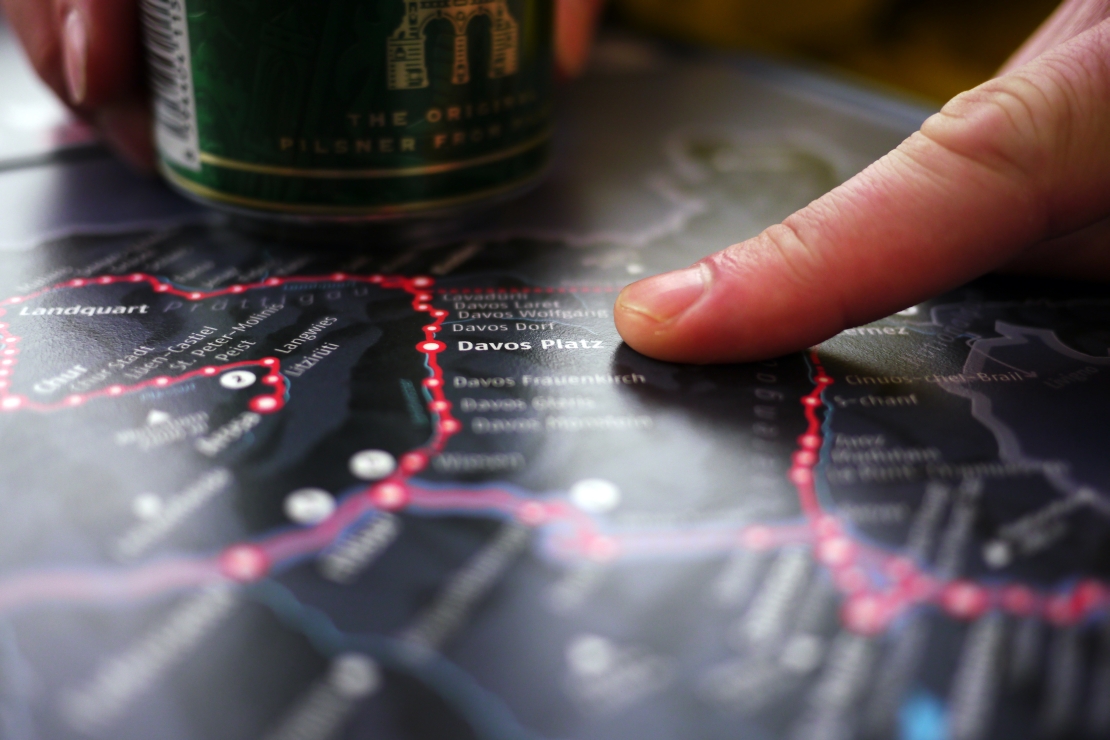 The tip, guaranteed to delight every biker's heart, is the highest town in Europe - Davos. The Canton of Graubünden, which Davos is a part of, can be found in the southeast of the country near the border with Austria and Italy. The 13,000-inhabitant mountain town hasn't won its popularity and high reputation by chance; nor is it a result of a seasonal whim. On the contrary, Davos' fame has almost a two-hundred-year tradition. It began in the 19th century with the foundation of climatic spas, followed by the first lift, then the introduction of railways and tourists started to flow in like a deluge. Today the narrow valley under the supervision of four mighty peaks Parsenn, Jakobshorn, Rinerhorn and Madrisa is a frequently visited winter and summer resort with an excellent reputation.
You may still be asking what is so interesting that Davos offers bikers as to how it became the hero of this report. If I were to characterize Davos with one expression, then it would be the aforementioned "all inclusive". It begins with the natural conditions of the Swiss Alps, whose charm is often unbelievable, it continues with the network of more than 600 km of marked paths and trails that easily meet the most demanding needs of all-mountain biking, and it ends with impeccable service for visitors.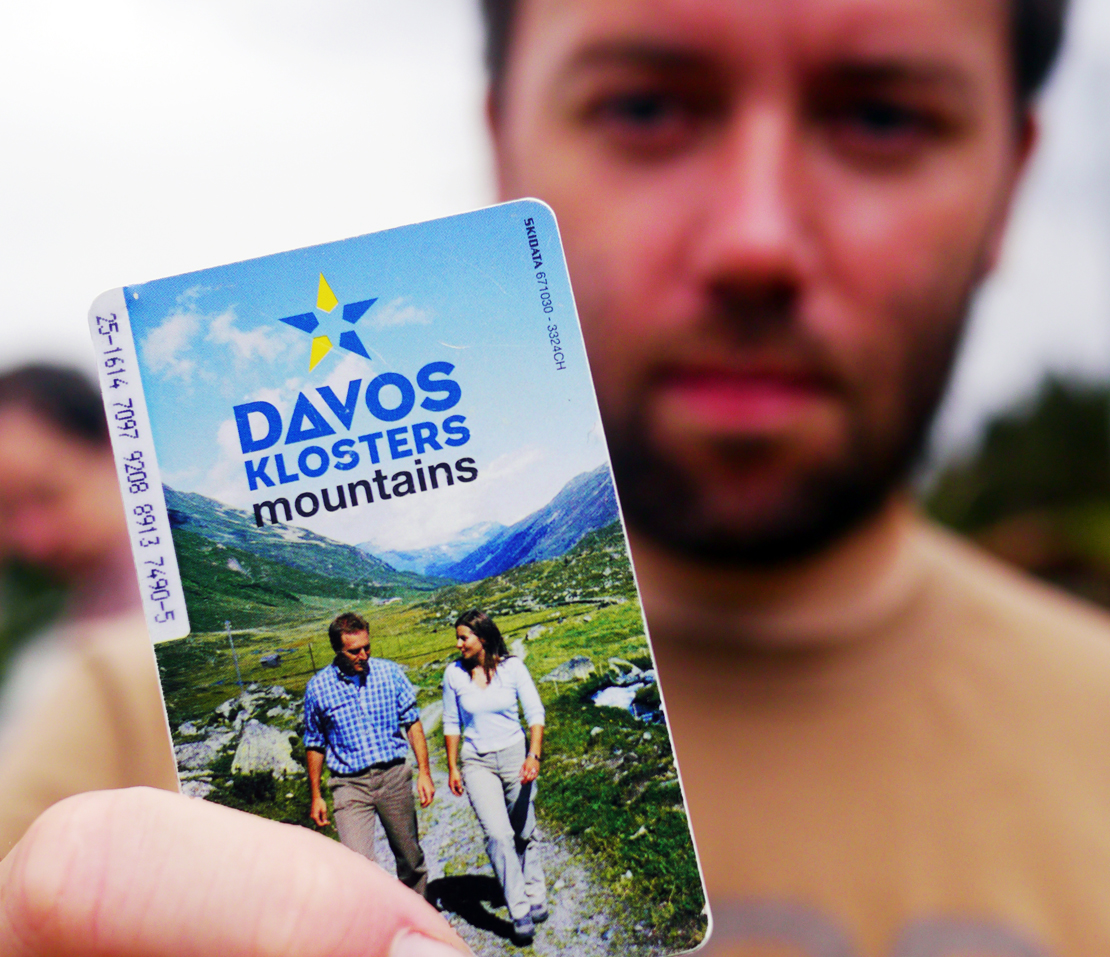 While there are lots of beautiful mountains in Europe and even networks of mountain trails suitable for mountain bikers are not an exception, it has the perfectly tuned tourist infrastructure which moves Davos to a biker's super league. On your vacation you can concentrate on collecting wonderful experiences and letting all worries slip away. In the place of your accommodation you get Davos Klosers Inclusive Card, which allows you to free use of trains and lifts in the area and a number of other discounts. There are six lifts in the immediate vicinity of Davos that can take you to the surrounding two-and-half-thousanders where you can bite into a proper mountain. If you don't seek the assistance of lifts, no one will force you to get on them, but after the first ascent in a lift you will understand how much more fun you'll have at your fingertips thanks to them. Lifts together with trains and buses facilitate the rides and expand the radius of the biker's experience. This, along with legendary quality and the wide range of services, cleanliness and politeness, and suddenly you have a vacation you wouldn't easily find somewhere else. And I still I haven't told you about Davos' heated outdoor swimming pool with views of the surrounding peaks, where the word "relaxation" gets a whole new dimension.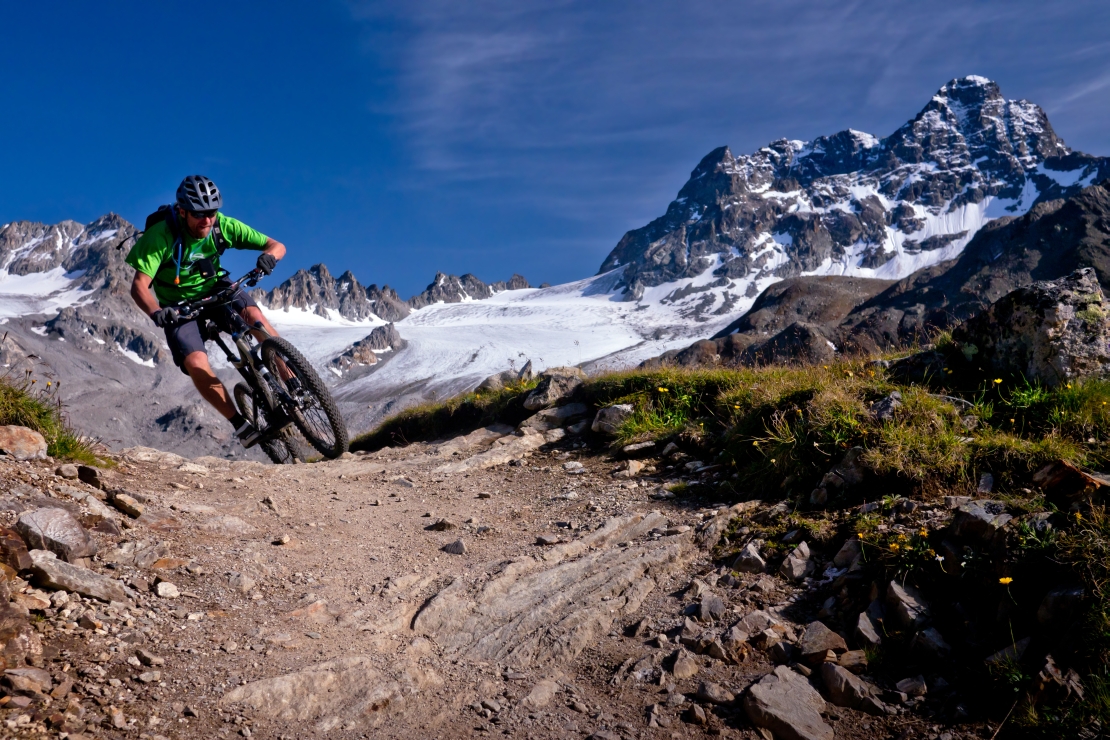 A separate chapter are paths and trails that lace the entire area. Their generous mileage has already been mentioned; let's have a look at their quality. There is a choice of many routes of various levels - from the gravel, over simpler paths lining the city to challenging mountain passes. While, for example, in Austria bikers are sometimes too carefully kept on gravel paths with bans, here bikers have an access to the vast majority of mountain trails and singletracks. Consideration for other visitors is a matter of course, and so it works just fine. Well, when all is said and done, the local singletracks confirms precisely what I have been thinking for some time: that Swiss biking is one of the best things you can find in Europe.
Tip 1: Super ring tour to Keschhütte
According to tourist brochures it is the flagship of bike routes in the canton of Graubünden. In fact, a 69 km long circuit with 2,272 vertical metres is nothing to be ashamed of. While on other routes the lifts will work hard instead of you on the way up, on this track you won't get anything for free. Expect a true alpine hike full of long pushing, wonderful downhills and idyllic views. At the beginning the route will test you on a long asphalt climb to the village of Dürrboden.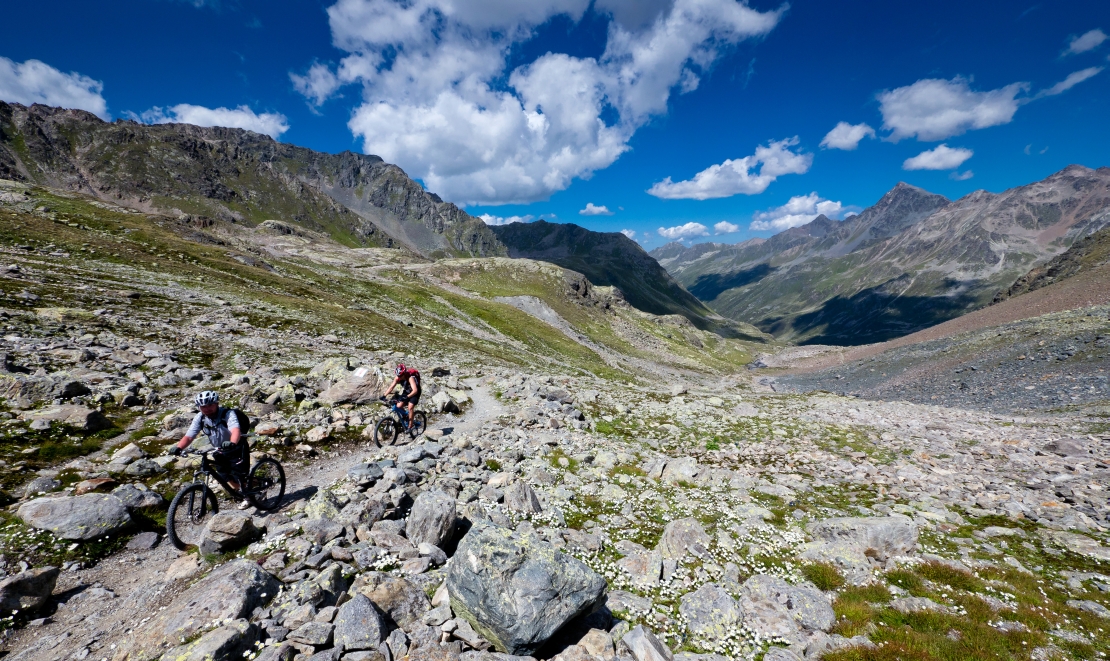 Here is the last chance to enjoy refreshments in a stylish pub where behind it you commence with an unceremonious start to your lift to a sharp incline of 2,606 meters which sculpt the Scaletta pass. If you focus on the surrounding vistas, pushing will soon pass and, all of a sudden, a view of a narrow downhill path entangled between stone fields will open in front of you.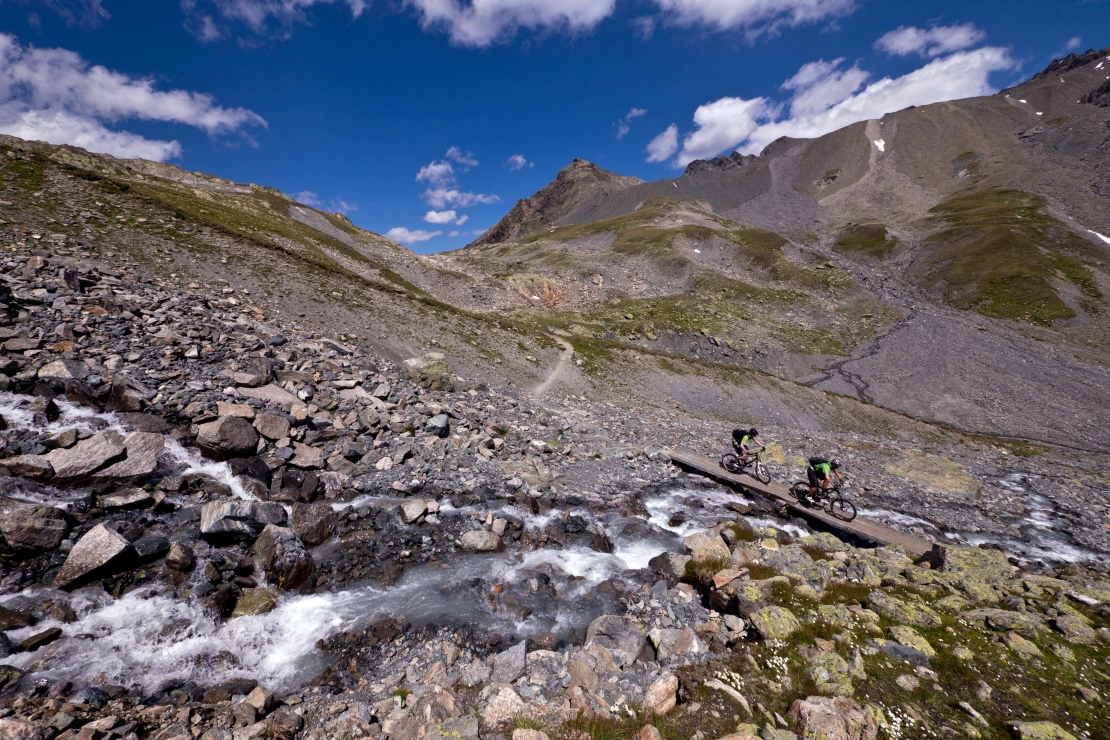 You will devour a few wonderful kilometers, and then you stare at another pass and five hundred vertical meters.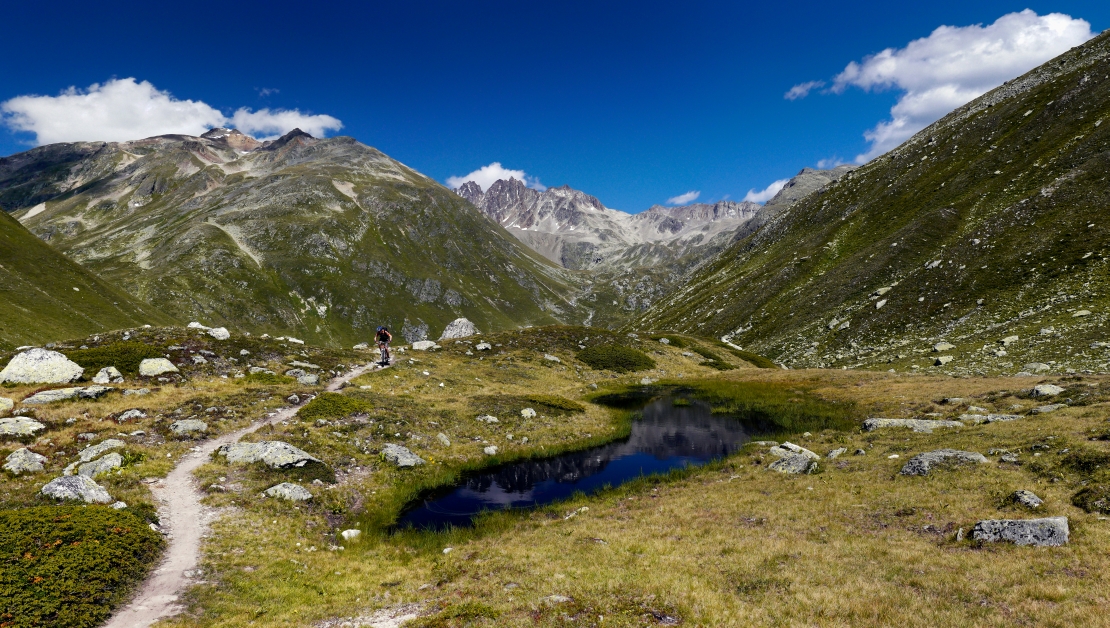 Again up the hill. It will hurt a little, but once you get up into Kesch saddle, you'll be welcomed by a newly built chalet and the related fringes.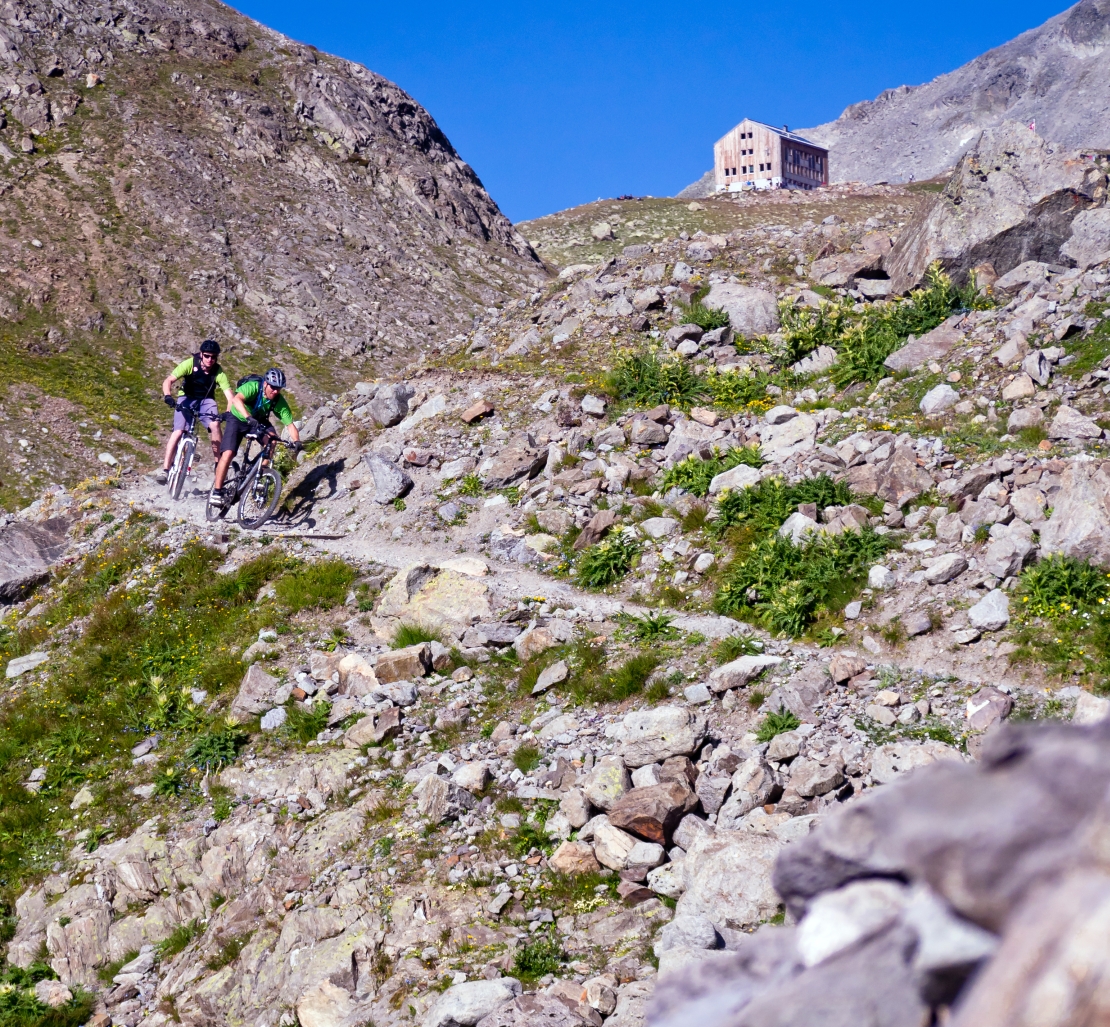 While architects in your group will drool over the design purity of the building in the shadow of the majestic three and a half thousander Piz Kesch, others may start the descent like from an advert for biking – a chiseled alpine valley, a mountain stream and in the slope a nicely undulating singletrack. Eventually you will get into the valley and while changing forest paths, trails and roads you'll find your way through Bergün to Filisur, from where marathon runners and lovers of night biking can go on to Davos. Others take their Klosers Davos Inclusive Card out, sit on the train and are taken back home.
Tip 2: Lift Eldorado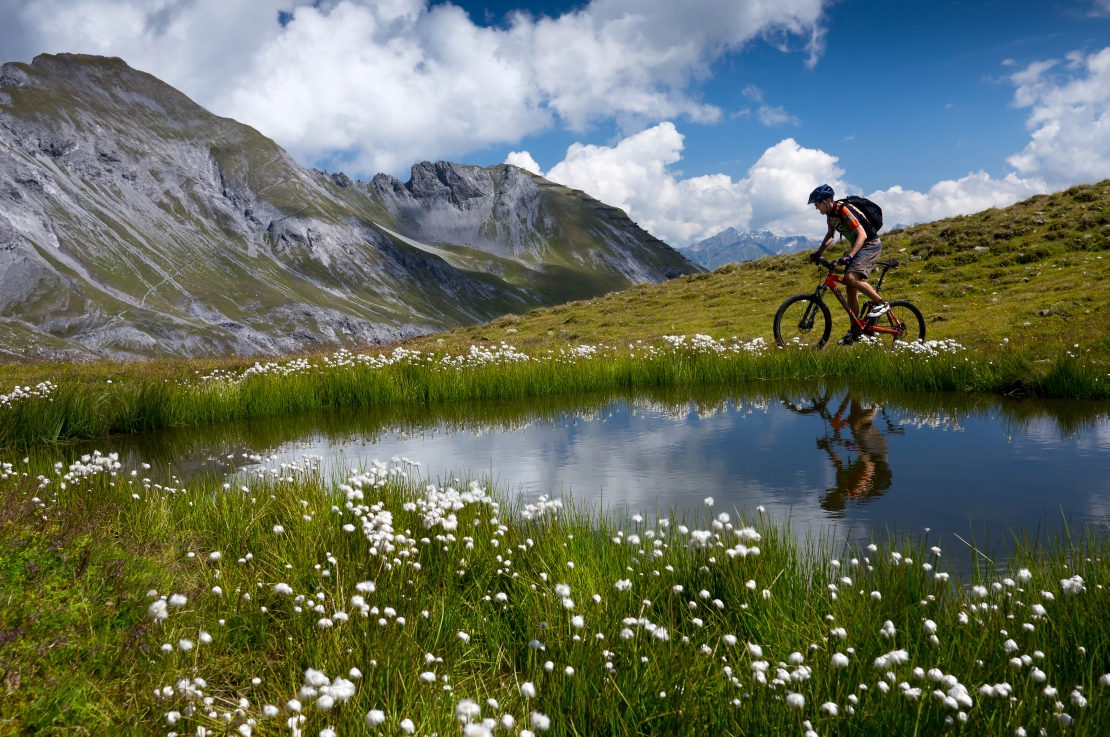 If you want to fully test what the luxury of six lifts in the Davos valley means, then Bahnentour Davos Klosters is just for you. Awaiting you there are 8 lifts, 10,000 vertical meters downhill, 85 km altogether and a guarantee of the greatest concentration of singletrails of all Swiss bike tours. Sounds exciting, huh?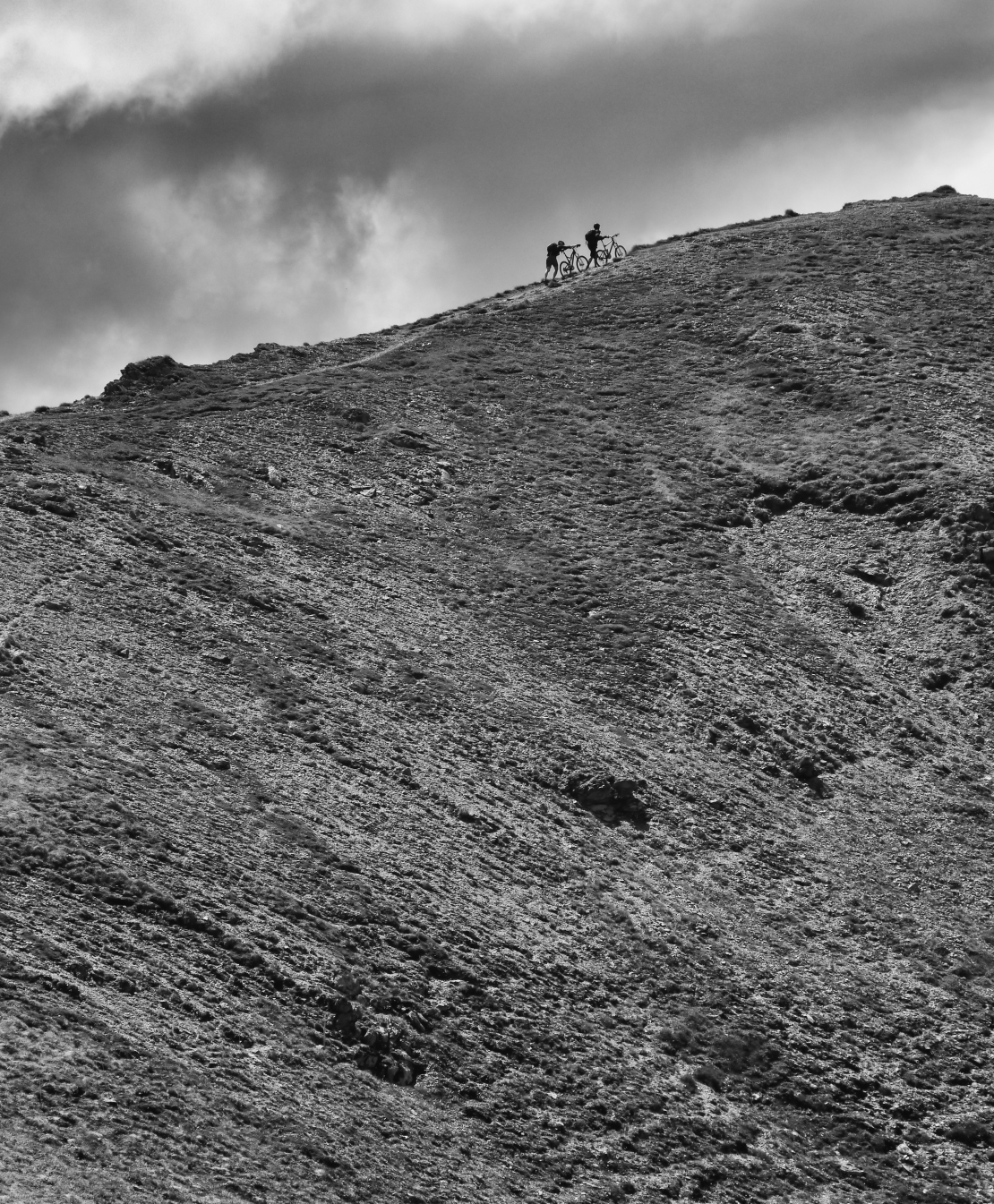 But let's be honest. You will have to pedal a bit uphill too. In addition, managing it all in one day requires an almost unhealthy stampede. The local residents say that the only chance to make it is with a local guide who knows the exact route and lift timetables. Once you miss one correct departure, you can say goodbye to the complete Bahnentour.
Our trailmaster Michal "Blue" Janata served us only two parts and it was just right for us to have a great time with all the trimmings. Biking, views, snacks, no need to hurry, we're on vacation, right? The Bahnentour sections are ideally spread over several days which allow you to thoroughly enjoy the great trails crisscrossing the slopes above Davos.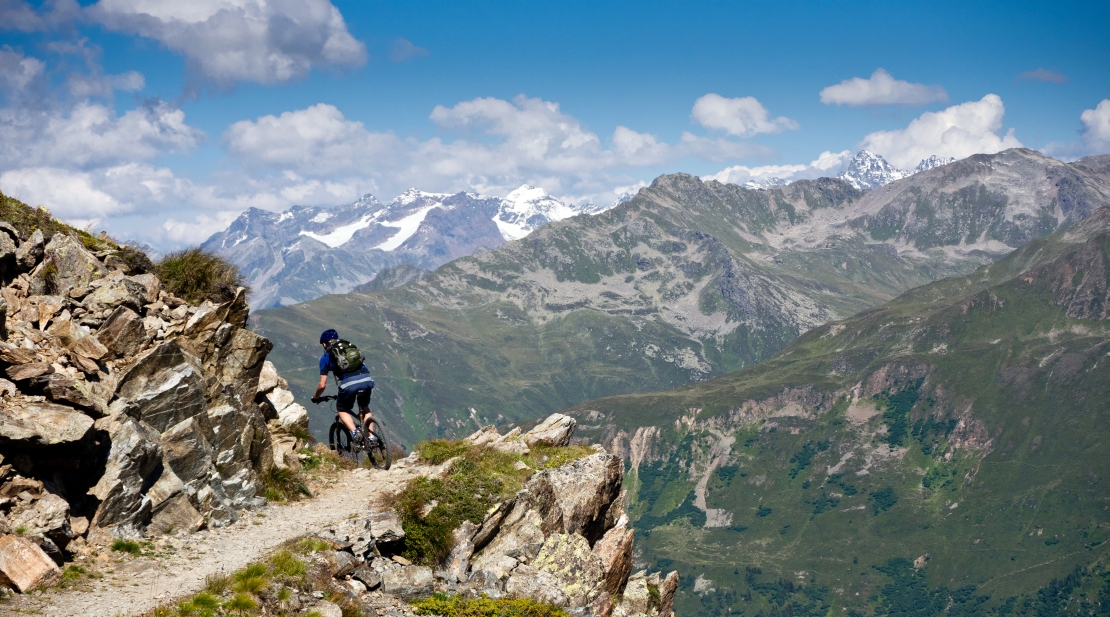 There is also room for your trackers who can dig other delicacies out of the cooperation of lifts and maps.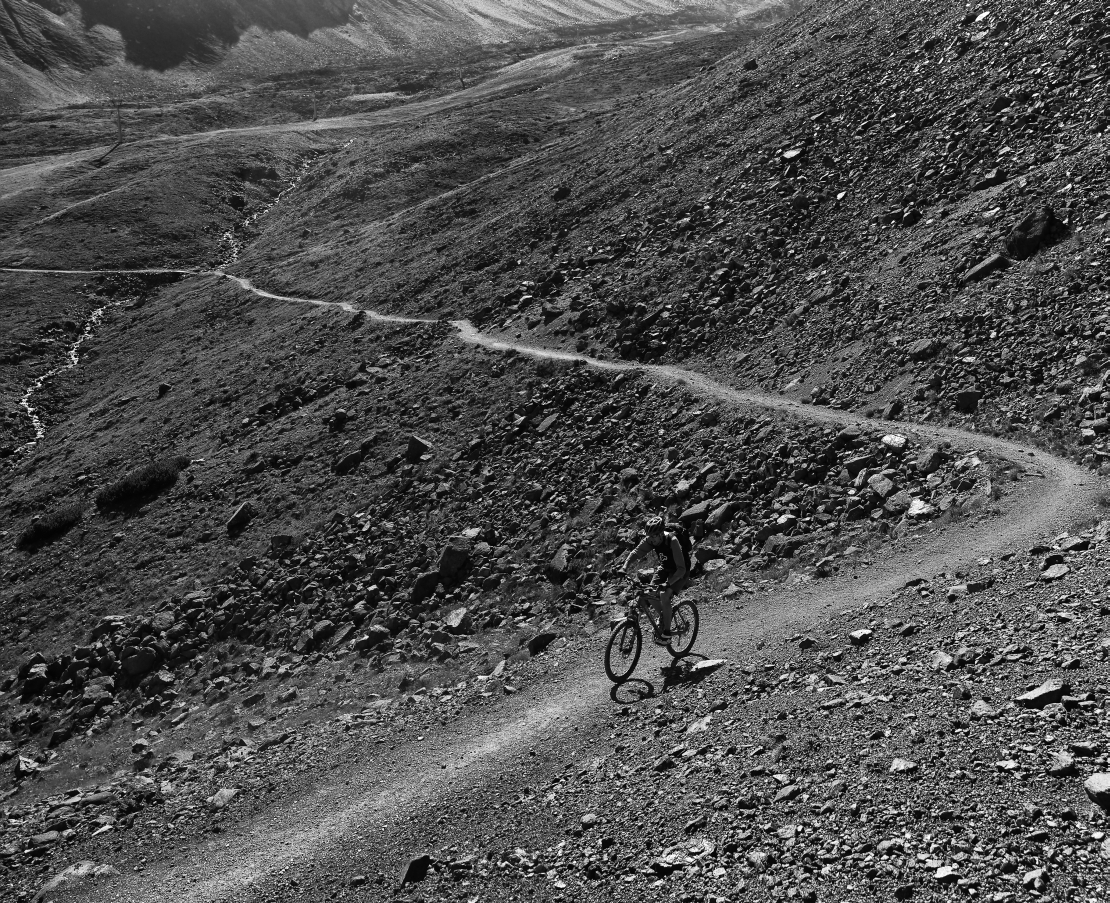 For example Panoramaweg, a scenic singletrack leading from the Parsenbahn middle station to Parsenhütte cottage, from there to the left on a mountain path and then a sharp trail in about one kilometer.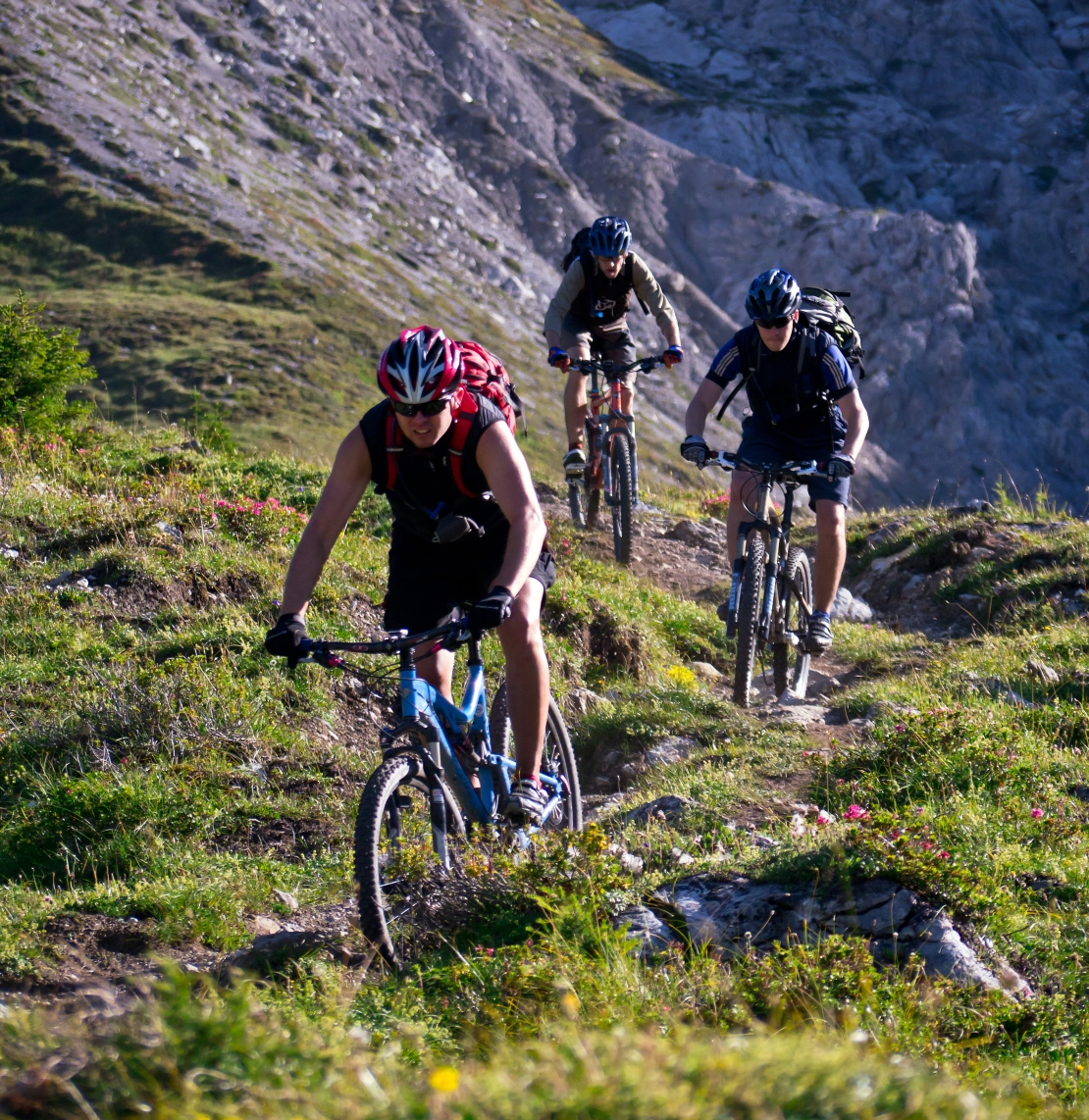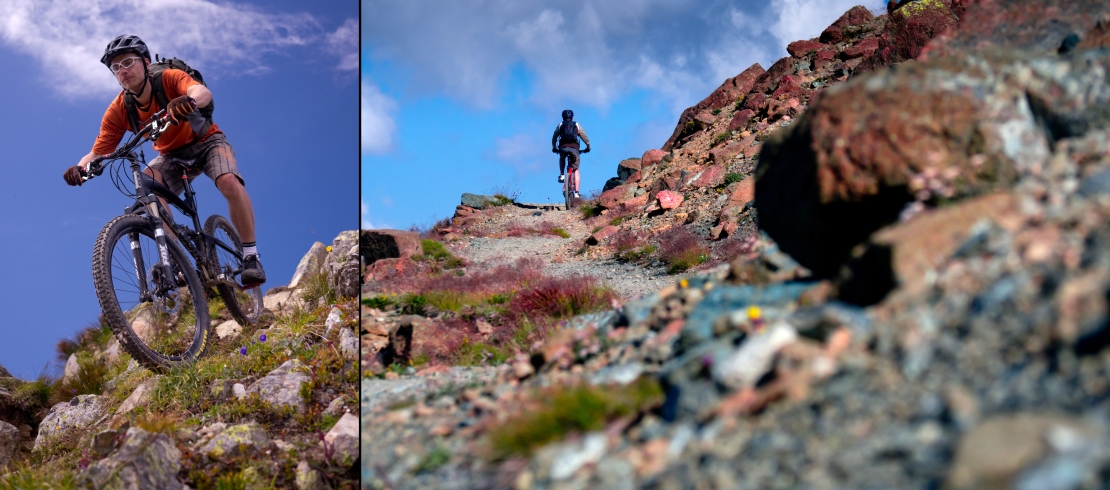 Sometimes between stones and rocks you will burn vertical meters as if you had a flamethrower, sometimes you will sway in traverse through meadows and pine forests, add a few roots so you perfect your style, and you know which way the road leads to the biker's paradise.
Tip 3: The Valley swaying delight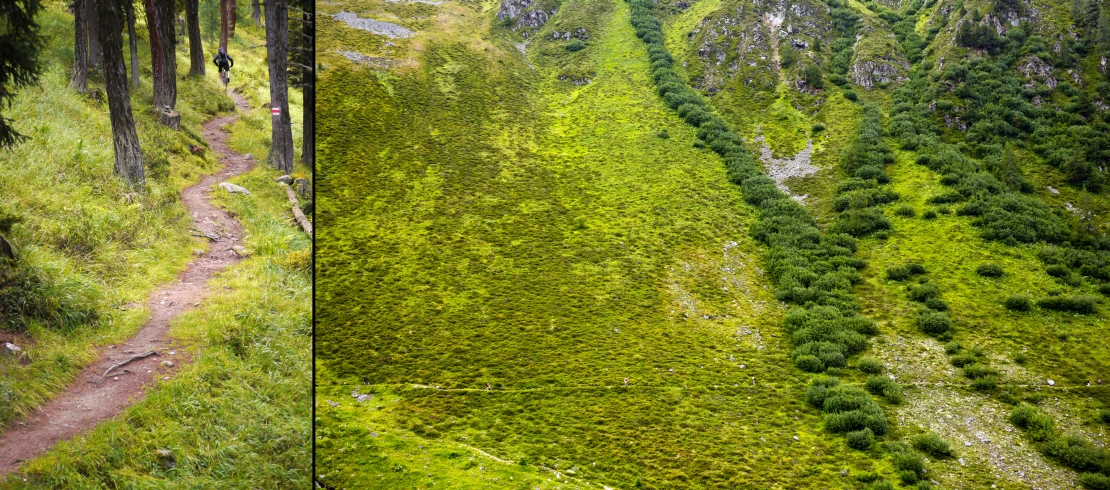 The unostentatious ring track through the Davos valley won't enthrall you with wild numbers of vertical meters or dramatic sceneries, but for us it was still the most pleasant experience in the area. In the morning the lift takes you from Davos Glaris to Rinerhorn to two thousand meters, where the ultimate traverse performance begins. In front of you there are long kilometers of a cultivated, undulating trail overcoming mountain streams, rocks, forests and meadows.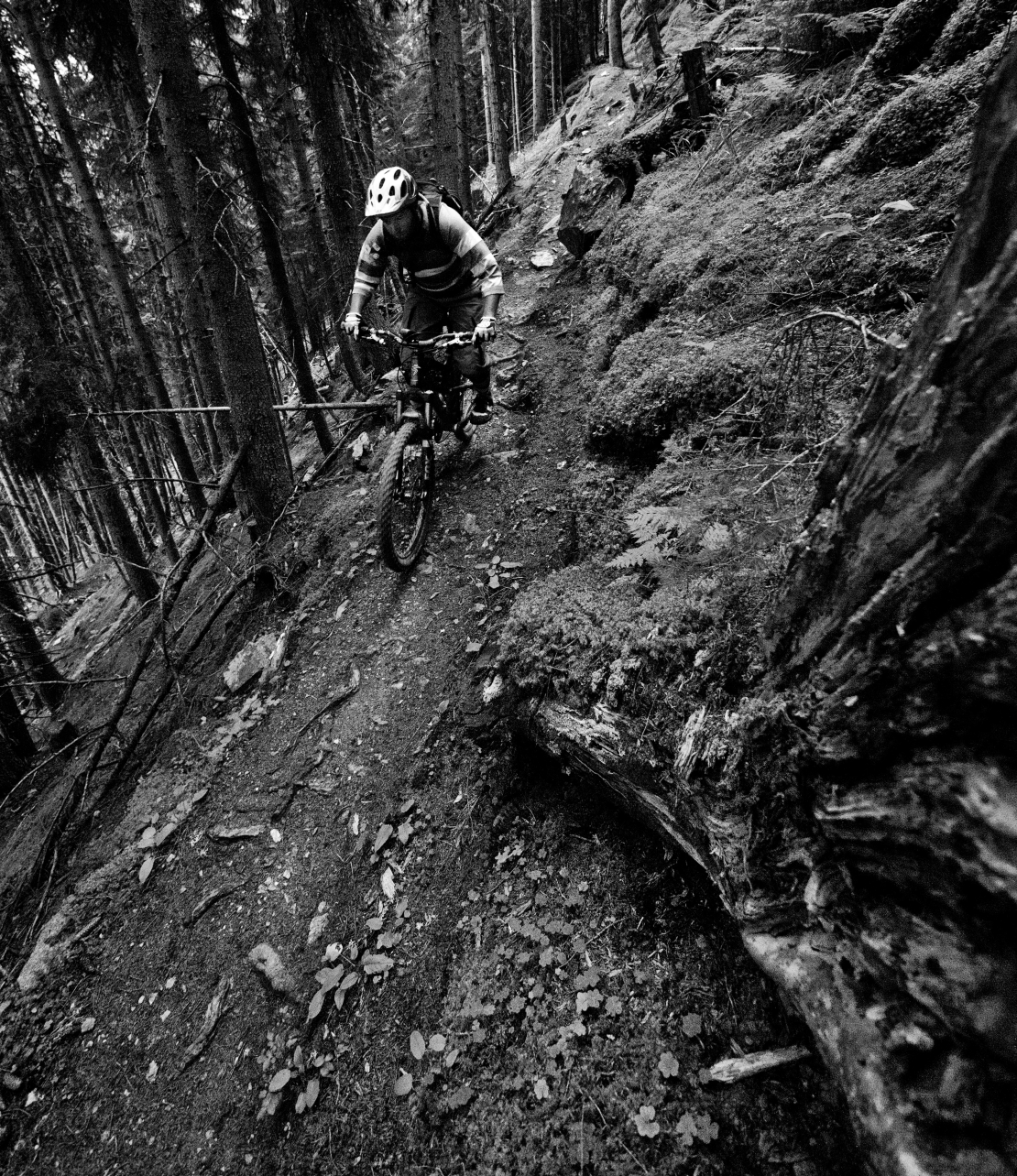 For a while you are quietly passing needles and in the next moment you are fighting with a technical rocky passage – an exhilarating experience to the village of Wiesen.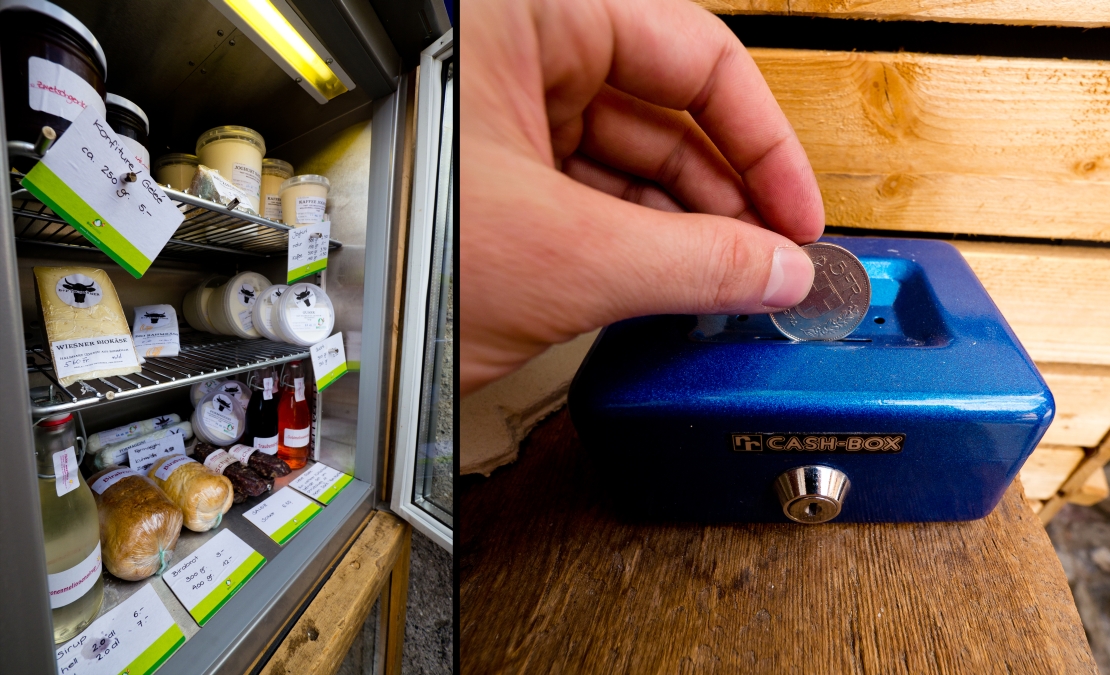 What is particularly noteworthy is a fridge near the village centre with organic products of the local farm where you can choose from great looking offer of home-made cheese, cottage cheese, jams and sausages. No salesman, no cash register. You choose according to your taste and pay into a little moneybox on the fridge. Just be careful not to fight over the best bits because for us it was just so-so.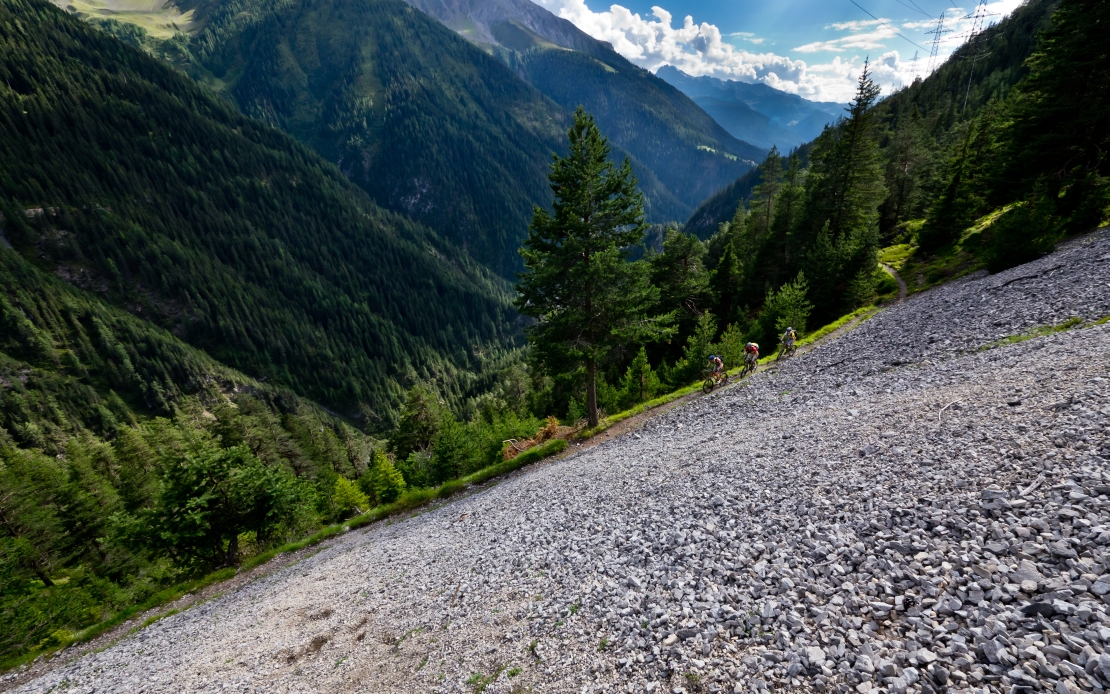 When you have done your shopping, you change direction and on the other side of the valley first you curse the sharp uphill of the forest path and then change it for screams of joy on a frisky singletrack cut into a steep hill to Davos.
Tip: Don't forget to click on the Info tab, where in addition to practical information you can download a complete map of the trails and links to the description and details of the best routes in the area, including GPS.