PĂ?TEK? JDE SE NA PIVO!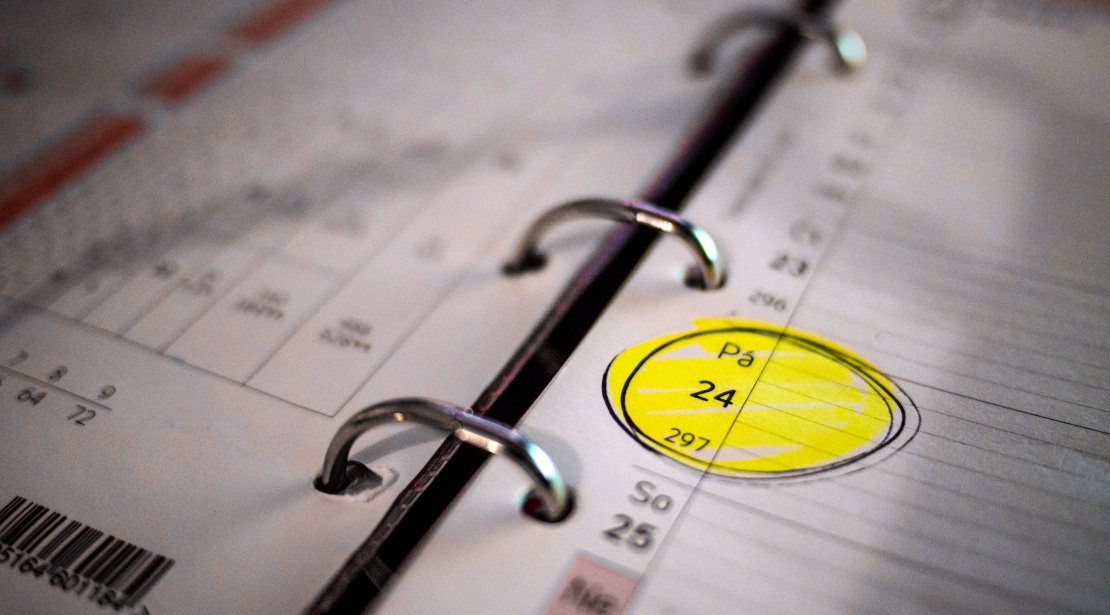 Zase pátek...to chce pivo...pochopitelně! Obvolávám pár kamarádů a za chvíli jsme komplet. Jde Ozi, Pade i Radim. Lokál dneska vybírám já;)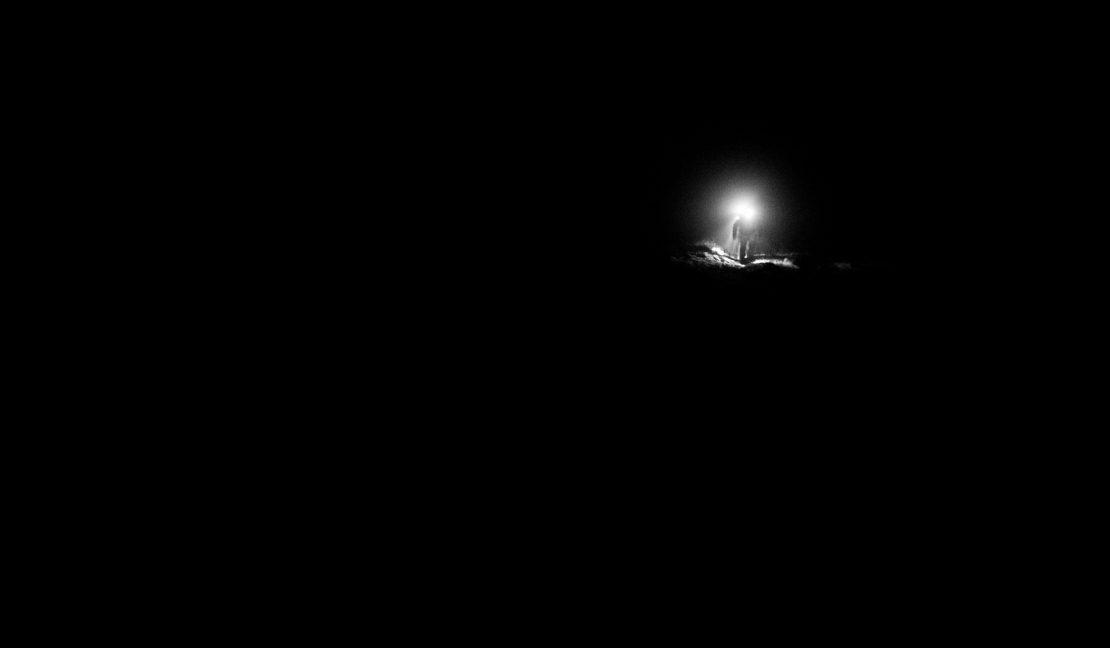 V práci padla a vyrážíme. OK, přiznávám. Nebude to normální knajpa. Nemíříme do města, ale z města. Na hřeben Malé Fatry na jednu z nejlepších horských chat na Slovensku, Chatu pod Chlebom. Takže bágly na záda, zapnout čelovky a jde se na to.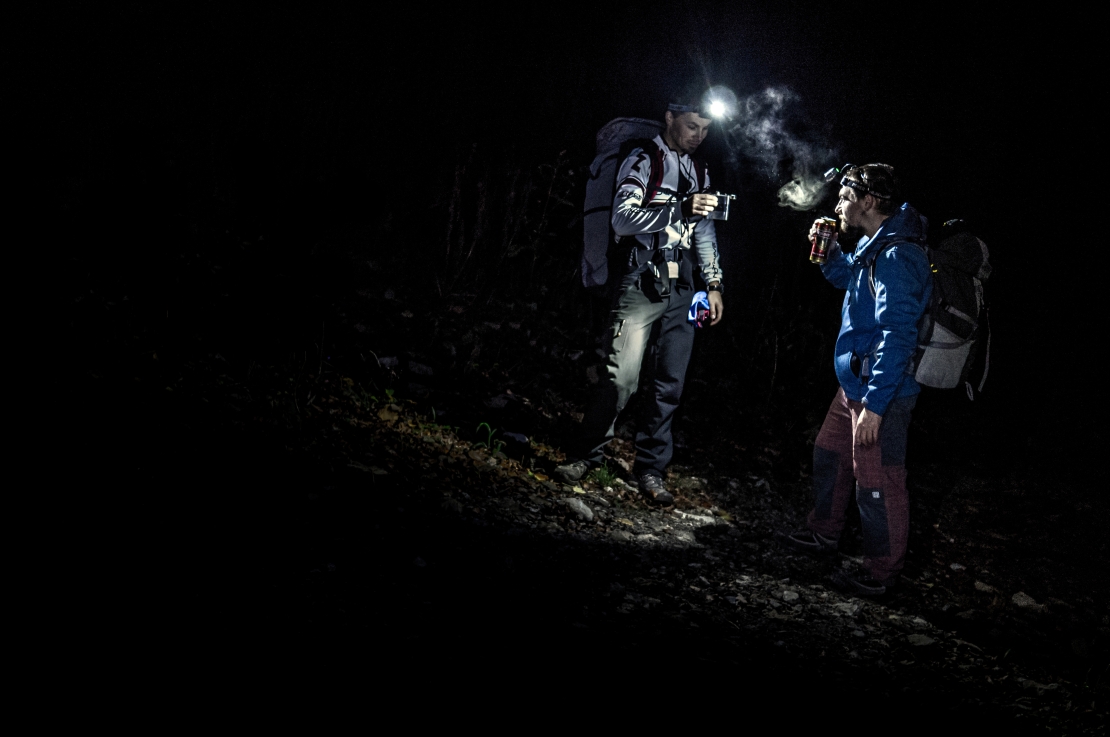 Z Vrátné nás od výčepu dělí nějaké čtyři kilometry a 800 výškových metrů. To není málo. Naštěstí nám maminky nabalily nějakou svačinu.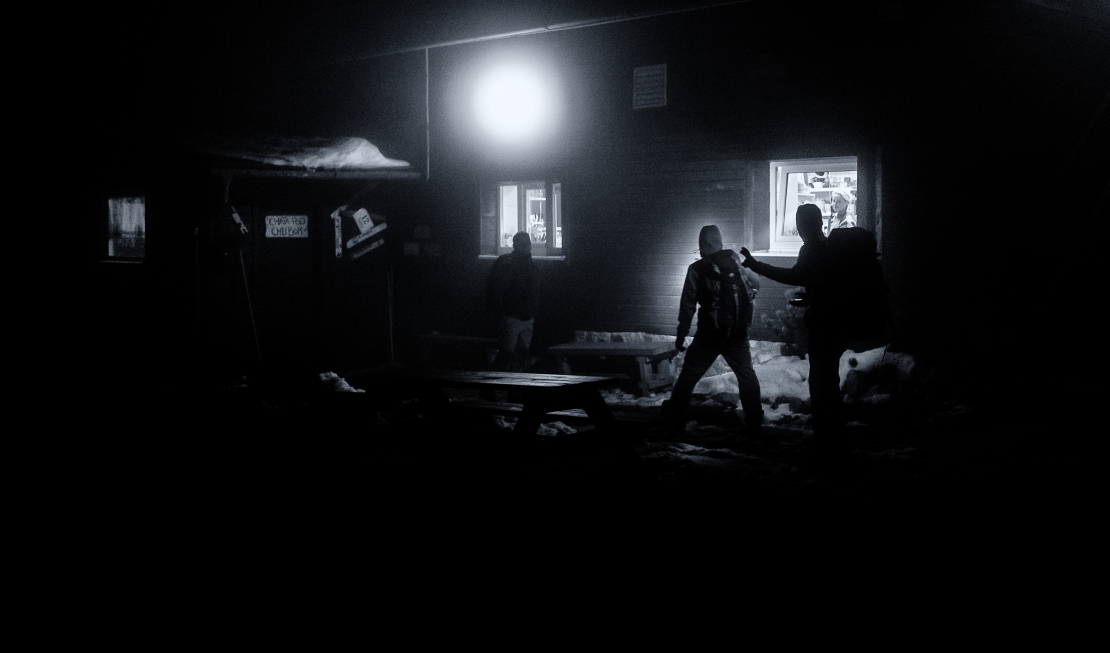 Tak jsme tady a ani to nebolelo. Chata pod Chlebom má naprosto skvělou polohu, přímo pod atraktivním hřebenem Malé Fatry plným famózních výhledů. K tomu tu dobře vaří, mají rozumné ceny a celkově tu vládne pohodová atmosféra. Fakt to tady máme rádi.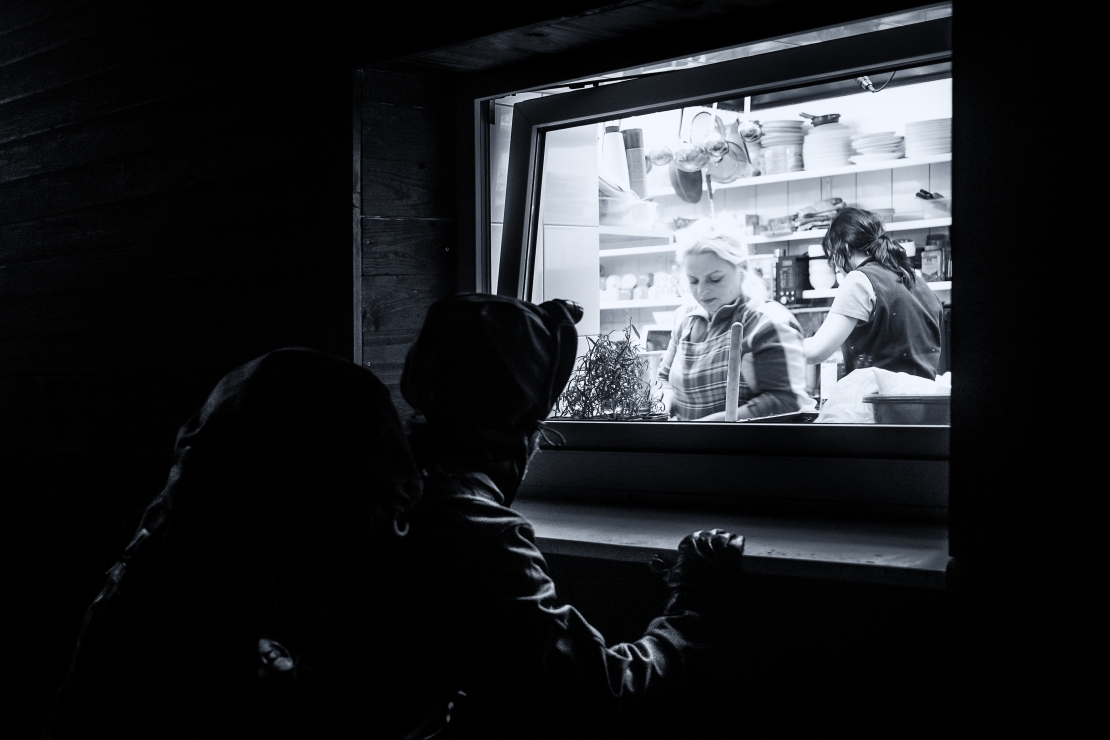 Holky už se na nás těší...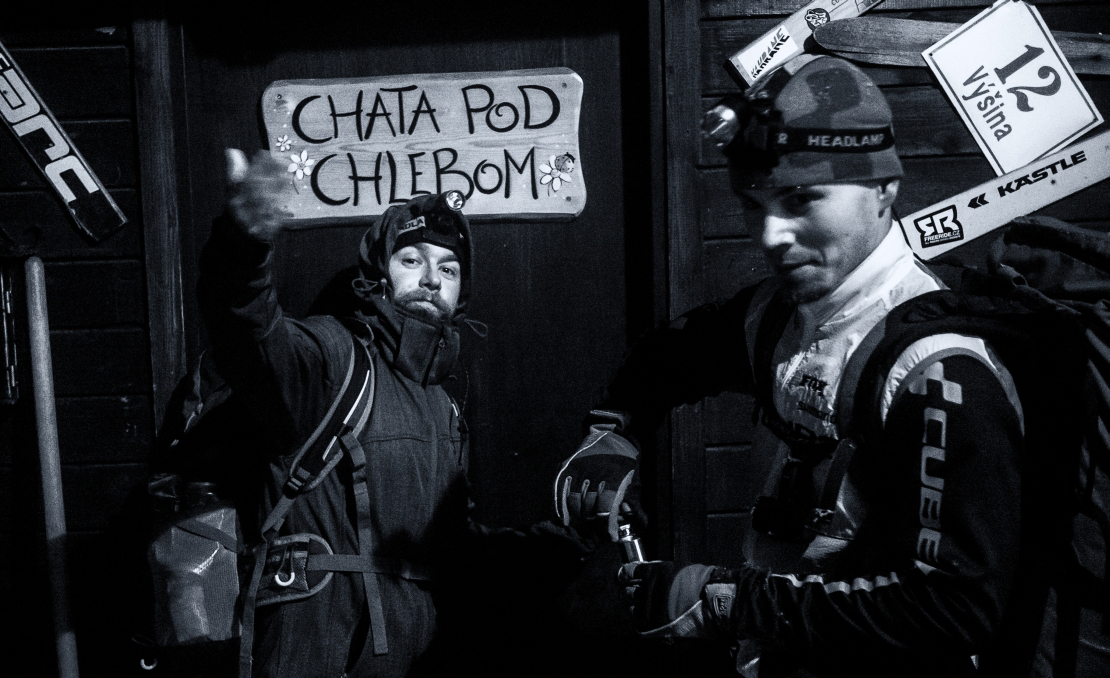 ...tak rychle dovnitĹ™!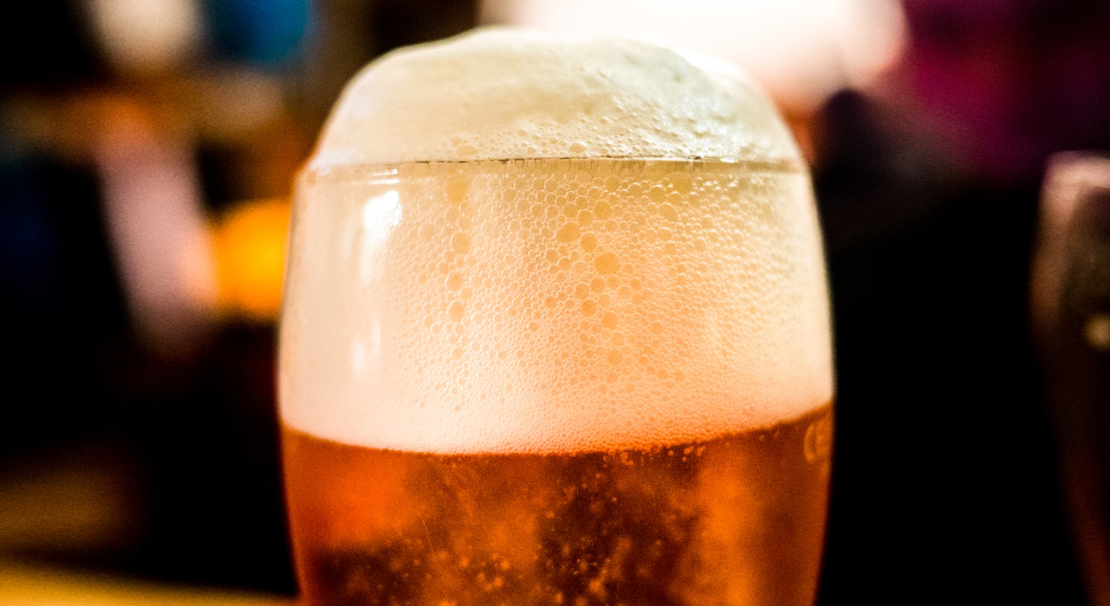 Pátek + Škopek x Hory = Paráda³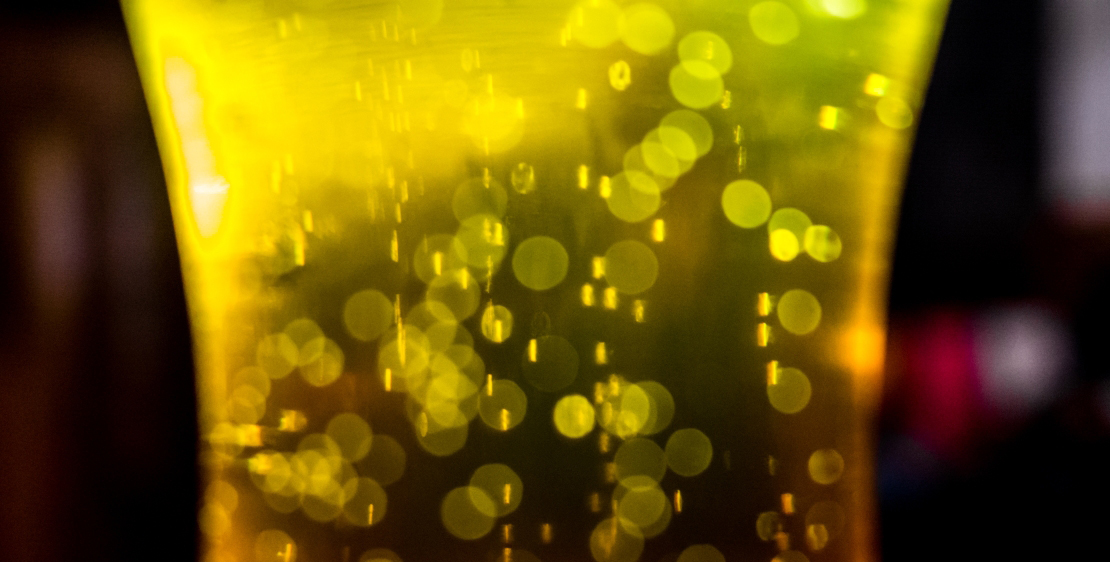 Myslím, že Urpiner. V pořádku;)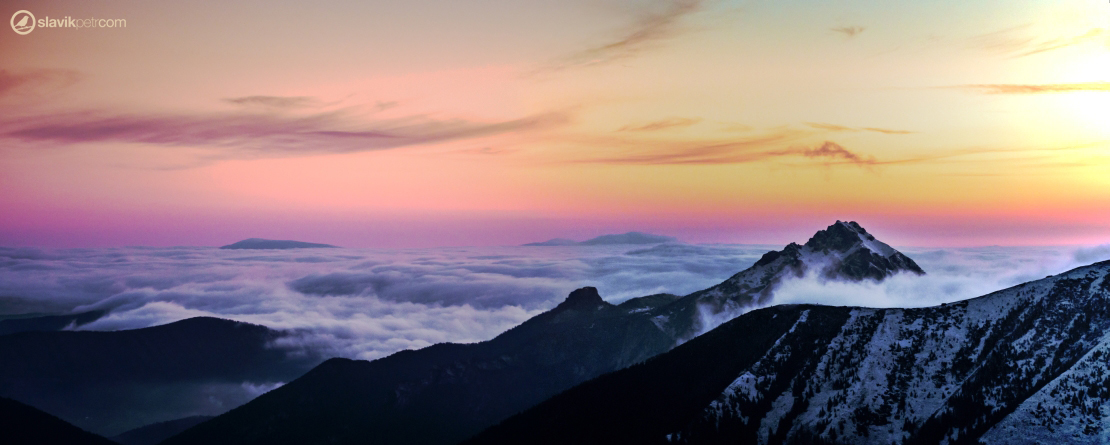 Dobré ráno. Samozřejmě dáváme vstávačku před východem slunce. Abysme si to pěkně vychutnali. Už se to chystá...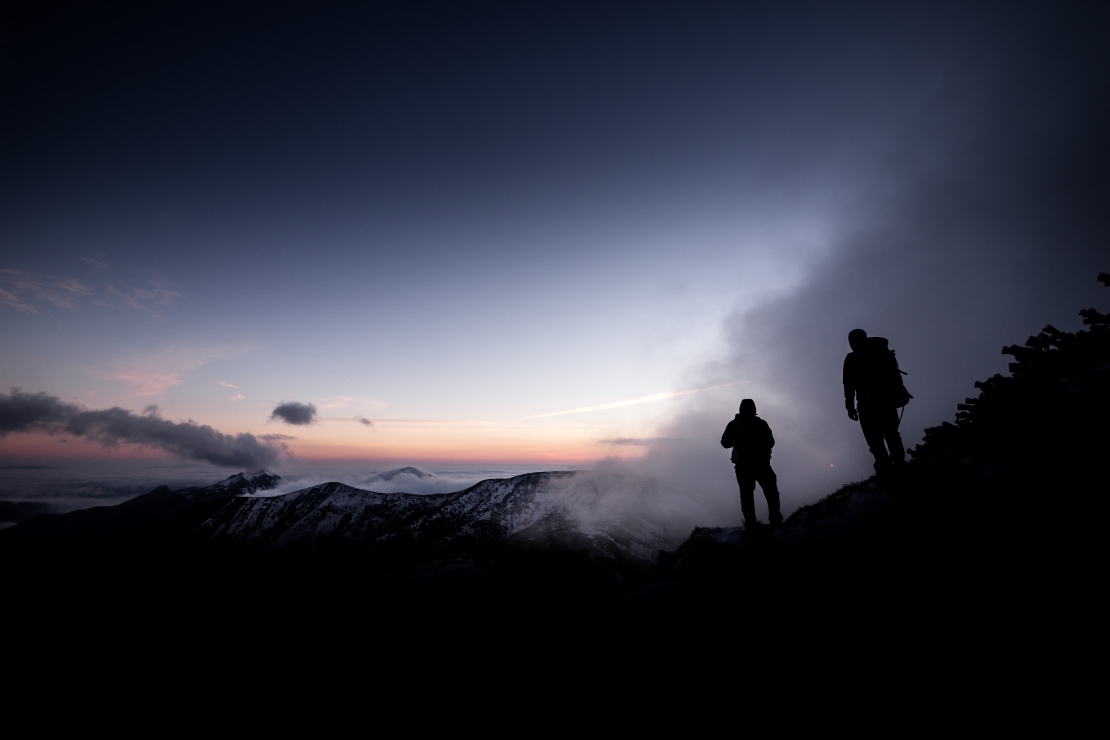 Z chaty jen půlhodinka chůze a už stojíme na Velkém Kriváni (1709 m.n.m.), nejvyšší hoře Malé Fatry.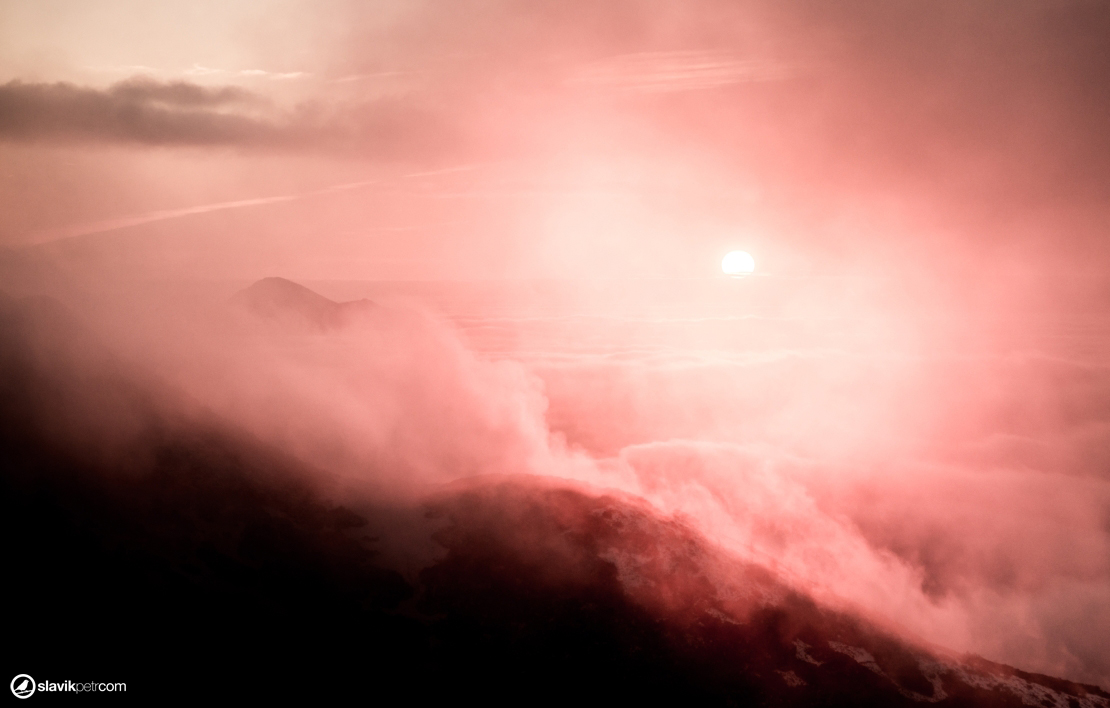 Pod náma se to mele jak při soudném dnu. Chvílema není vidět ani na metr.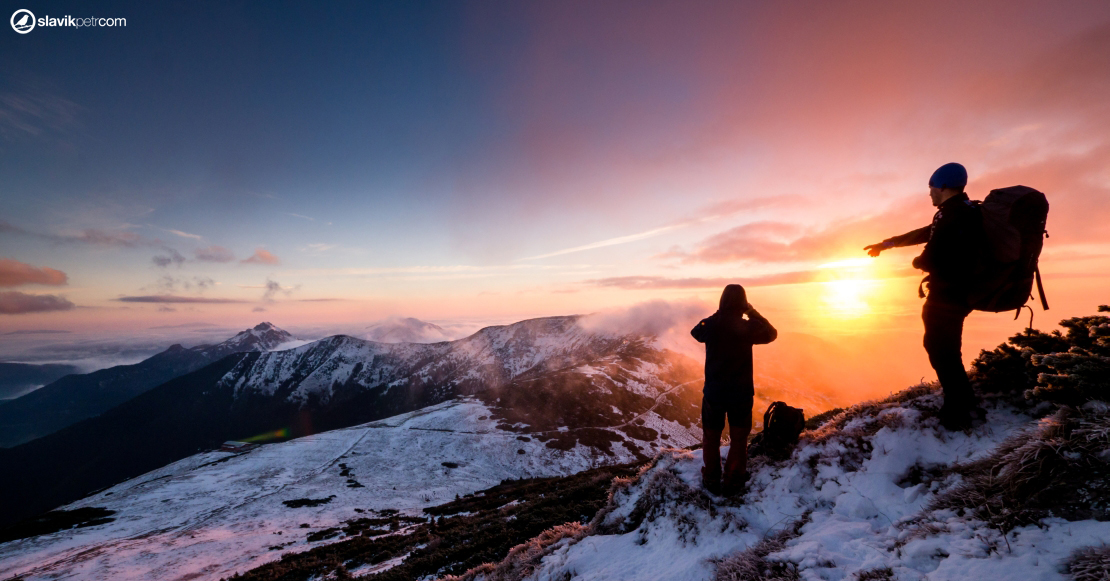 Ale kdyĹľ slunce zaÄŤnÄ› stoupat nad horizont...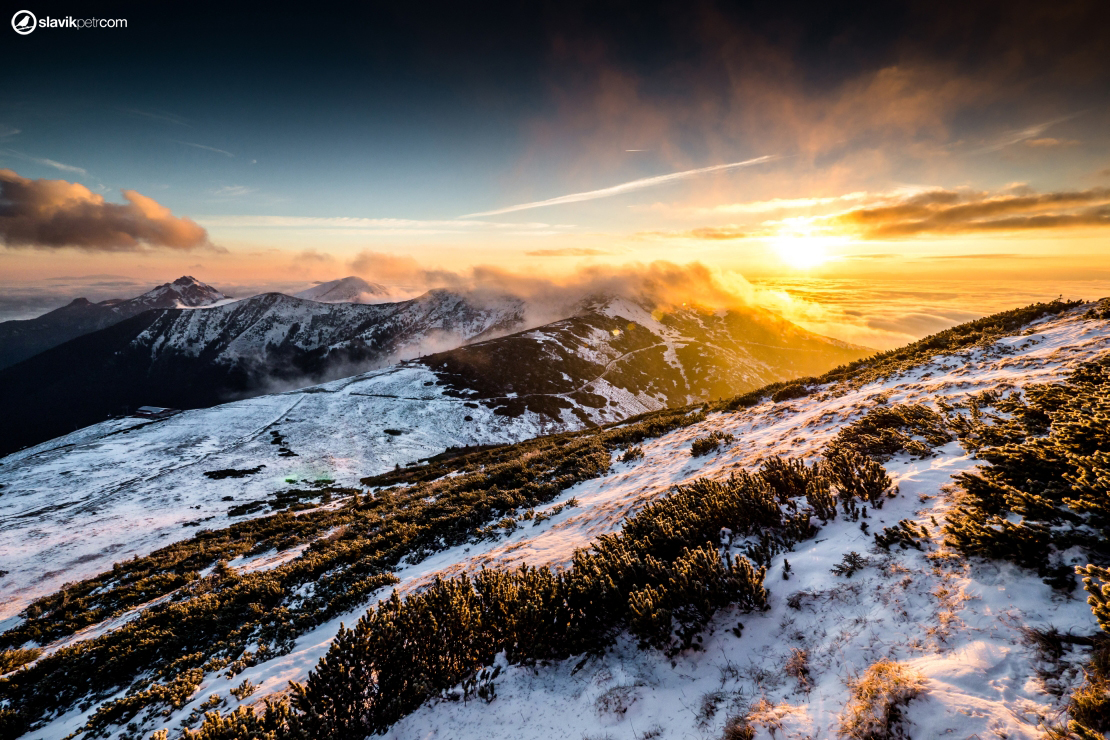 ...je z toho zase jednou nezapomenutelná podívaná.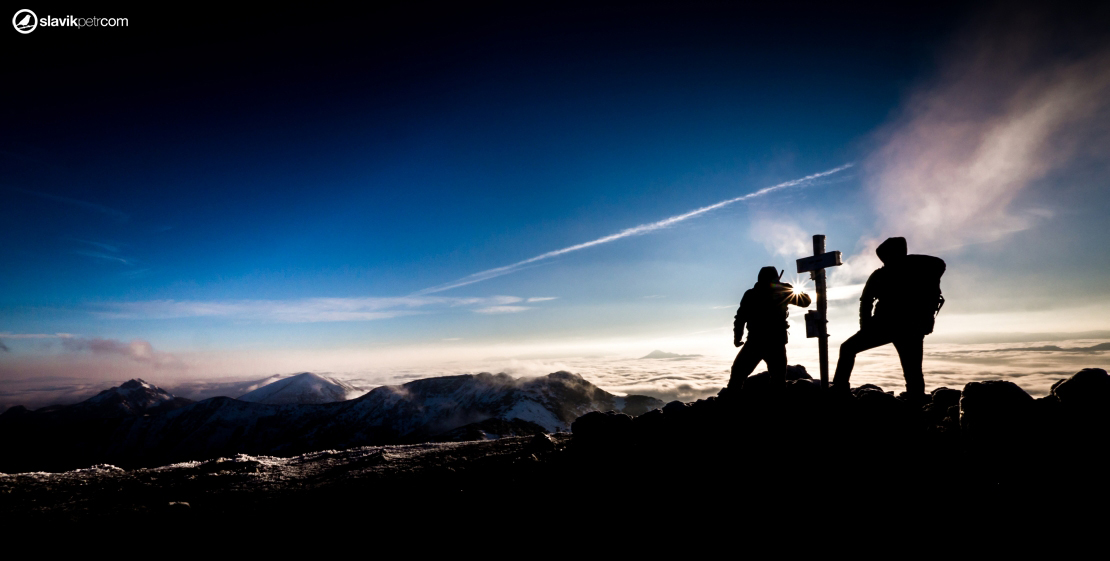 Když ono se to těžko vysvětluje. Prostě byste tu museli být. Ale chápete, ne?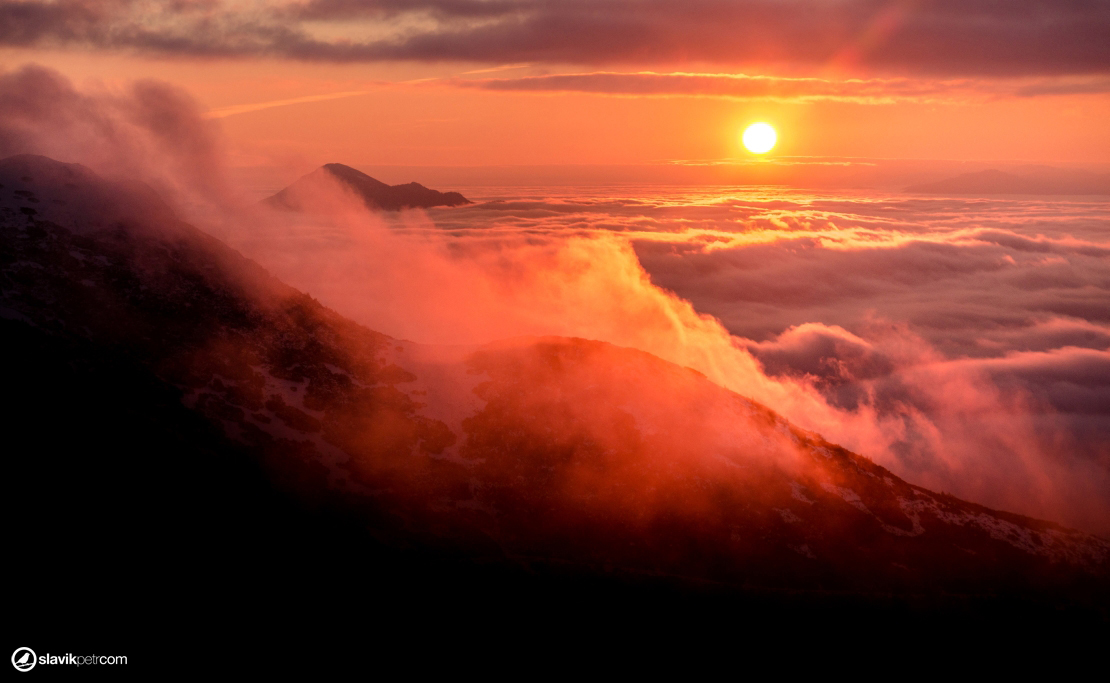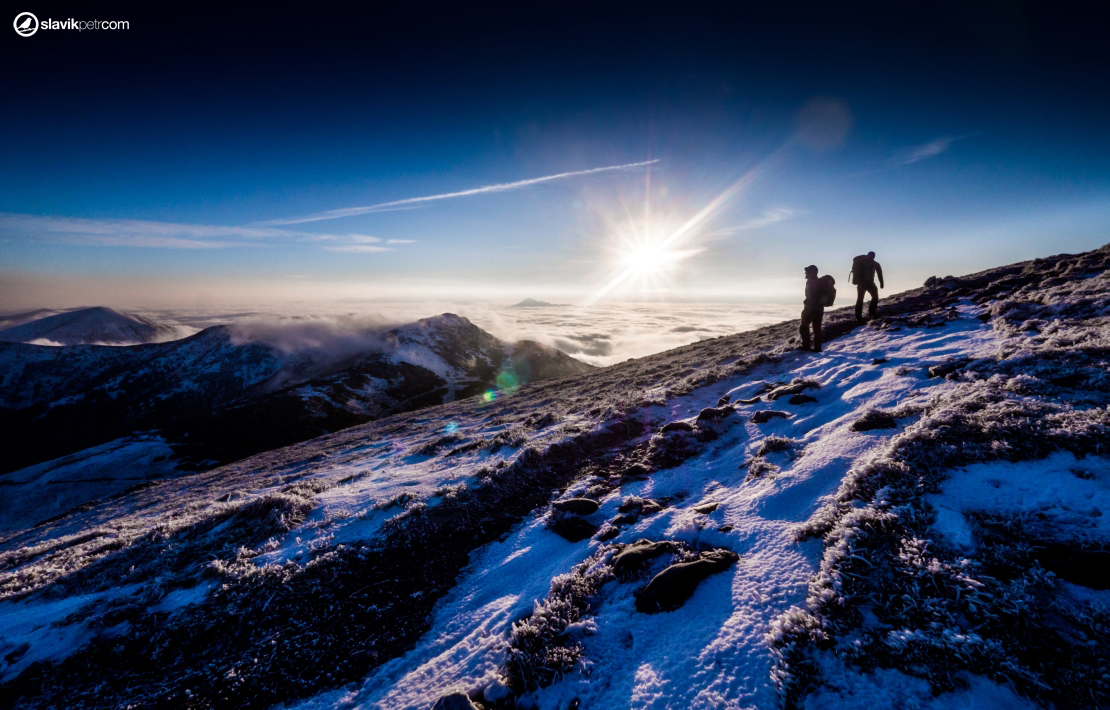 Docela nám trvá, neĹľ se tĂ© parády nabažíme. KoneÄŤnÄ› se vydáváme dál. Nejdeme klasickou hĹ™ebenovku pĹ™es Chleb pod Rozsutec, ale dnes si vybĂ­ráme mĂ­Ĺ? frekventovanĂ˝, ale taky moc pÄ›knĂ˝ smÄ›r na MalĂ˝ KriváĹ?.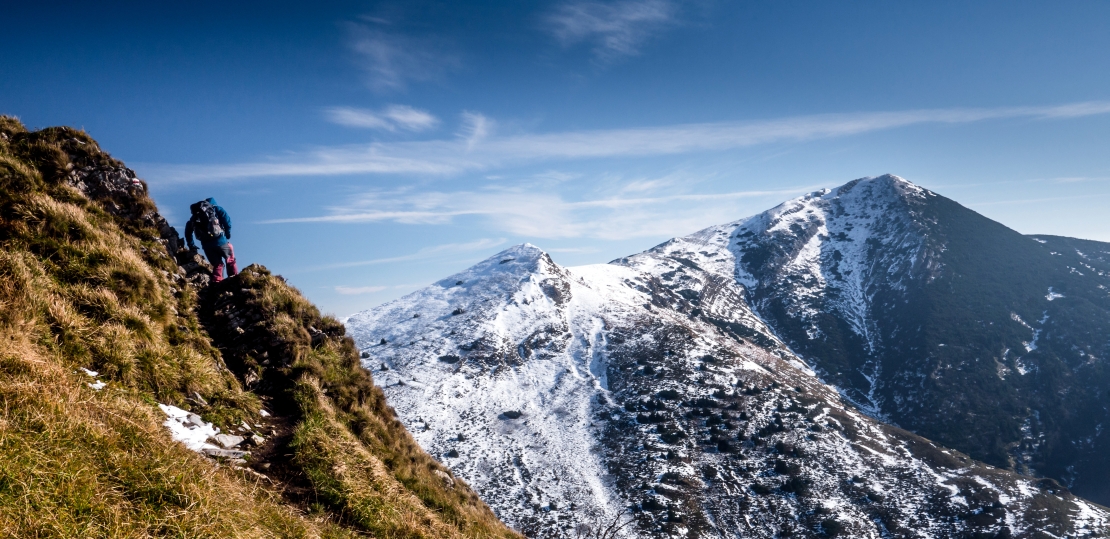 Z něho se pak vracíme do sedla Bublen. Ten kontrast barev je dnes prostě boží.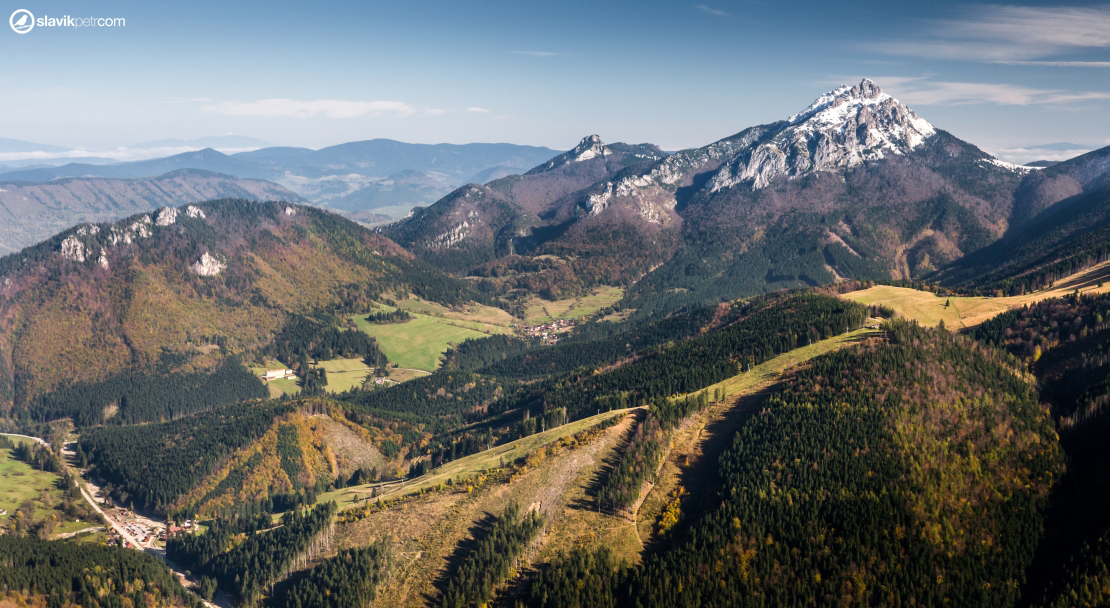 V sedle opouštíme hlavní hřeben a odbočujeme na boční hřbet vedoucí přes Kraviarske, Žitné a Baraniarky. A než bys řekl "faktbratrůmslovákůmzávidímjejichhory", už tu máme luxusní pohledy přes podzimem vonící Vrátnou dolinu na pocukrovaný Rozsutec. Ach!


Takhle by to mohlo zůstat celý rok. Čím jsem starší, tím mám ten podzim radši.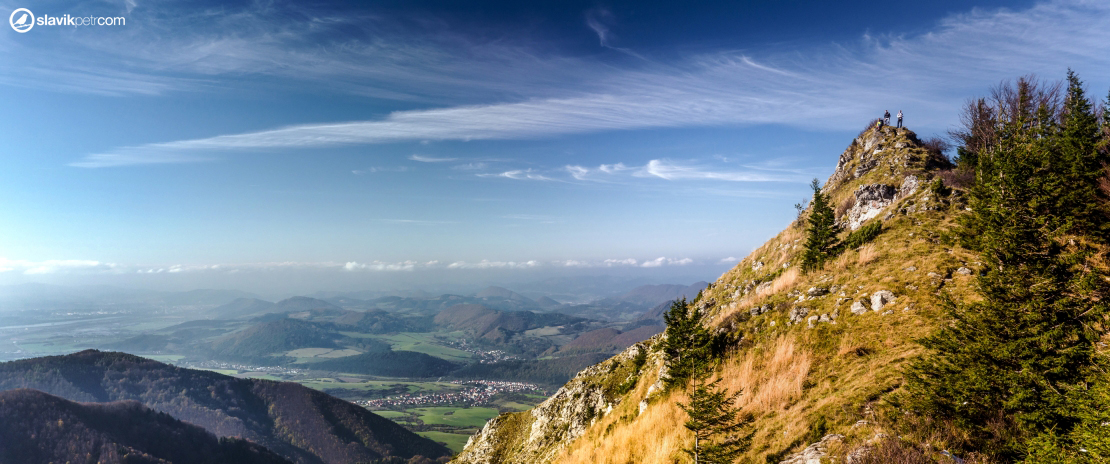 Baraniarka - závěrečný vrchol (1270 m) bočního, pekelně členitého hřebínku, který nám dal pořádně zabrat. Ale ten výhled! Taková hezká, zasloužená, sladká, šťavnatá a milá tečka. Tohle páteční pivo se nám fakt podařilo! Zbývá seběhnout do doliny a máme hotovo. A co vy, kam dnes vyrazíte na pivo?;)