GENI├?LN├Ź N├?VOD JAK BLESKURYCHLE ZBOHATNOUT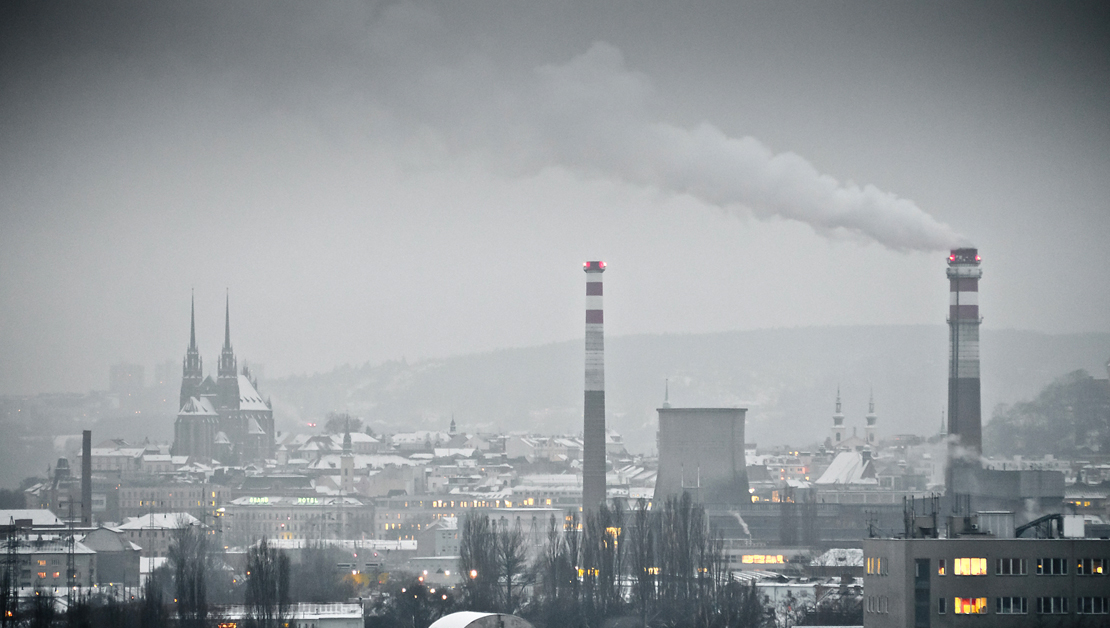 Z├íkladem zaslou┼żen├ęho zbohatnut├ş je dobr├ę na─Źasov├ín├ş. Ide├íln├ş doba pro va┼íi investici nast├ív├í ve chv├şli, kdy nad va┼í├şm m─Ťstem zaklapne ┼ípinav─Ť ┼íed├í pokli─Źka inverze. Bingo!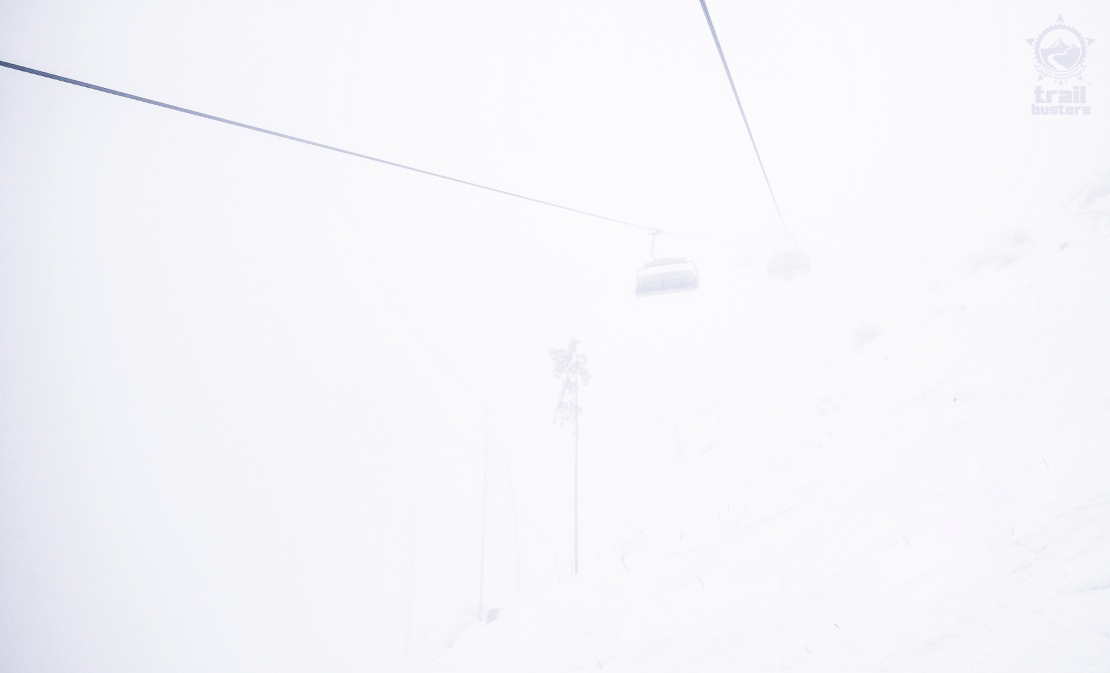 No a pr├ív─Ť takov├í ┼íance se vyskytla v polovin─Ť minul├ęho t├Żdne. Zapamatujte si, ┼że podstata investorsk├ęho ├║sp─Ťchu tkv├ş v rozhodnosti. Tak┼że v ├║ter├Ż narychlo obvol├ív├ím p├ír kamar├íd┼», ve st┼Öedu r├íno bal├şme batohy a sn─Ť┼żnice a v poledne u┼ż svi┼ít├şme sm─Ťr N├şzk├ę Tatry. Posledn├ş lanovku z Jasn├ę na Chopok st├şh├íme snad na minutu p┼Öesn─Ť. ┼Że to nevypad├í na ┼ż├ídn├ę terno...?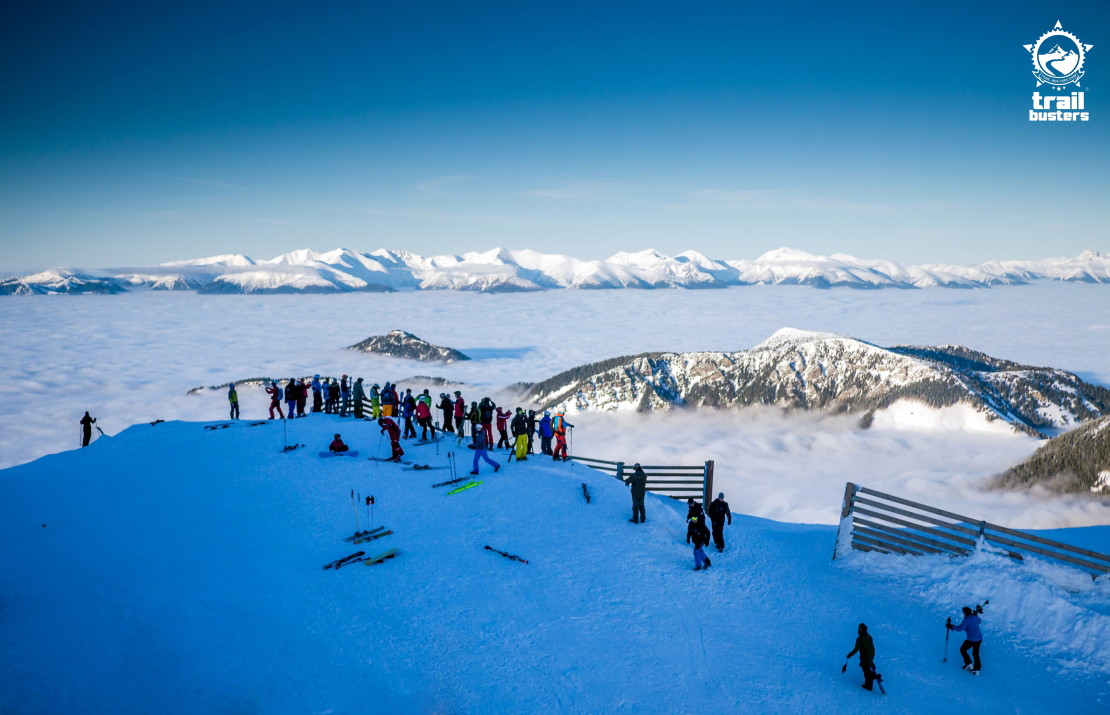 Ale ono to p┼»jde a n├ę ┼że n├ę!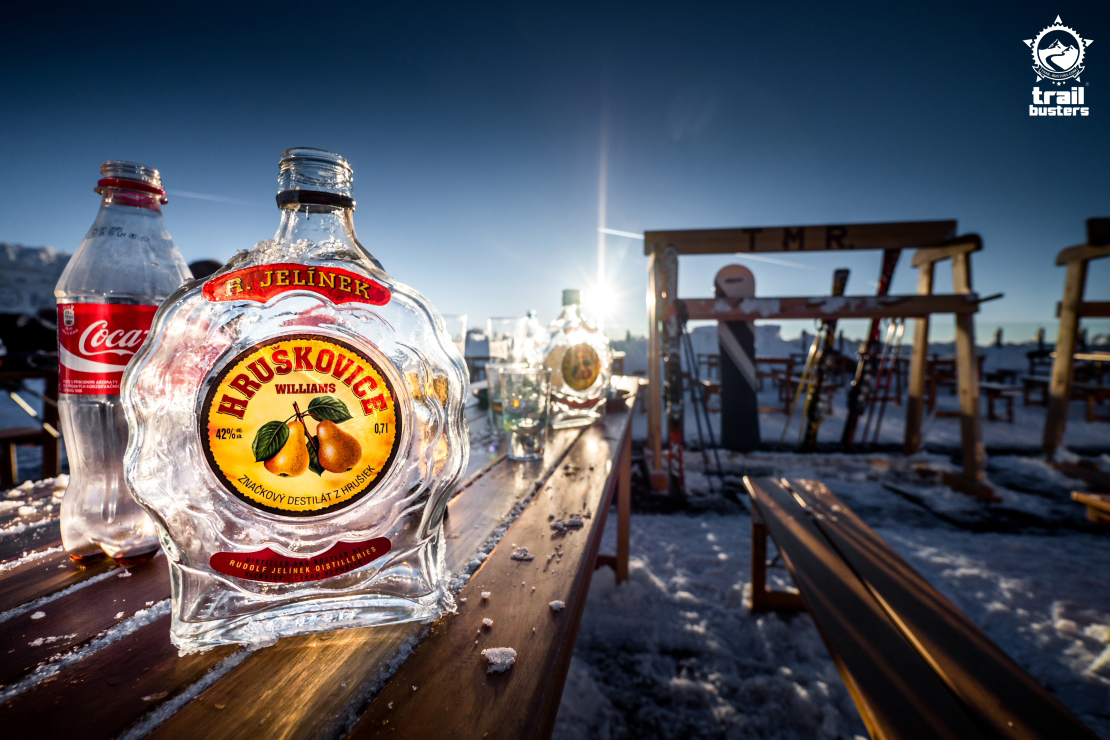 Ov┼íem pozor. V─Ťt┼íina horliv├Żch, nezku┼íen├Żch investor┼» se chyt├ş hned na prvn├ş l├íkav├ę nab├şdce. S ├║divem pak druh├Ż den zjist├ş, ┼że m├şsto o─Źek├ívan├ęho zisku si p┼Öivezli solidn├ş manko.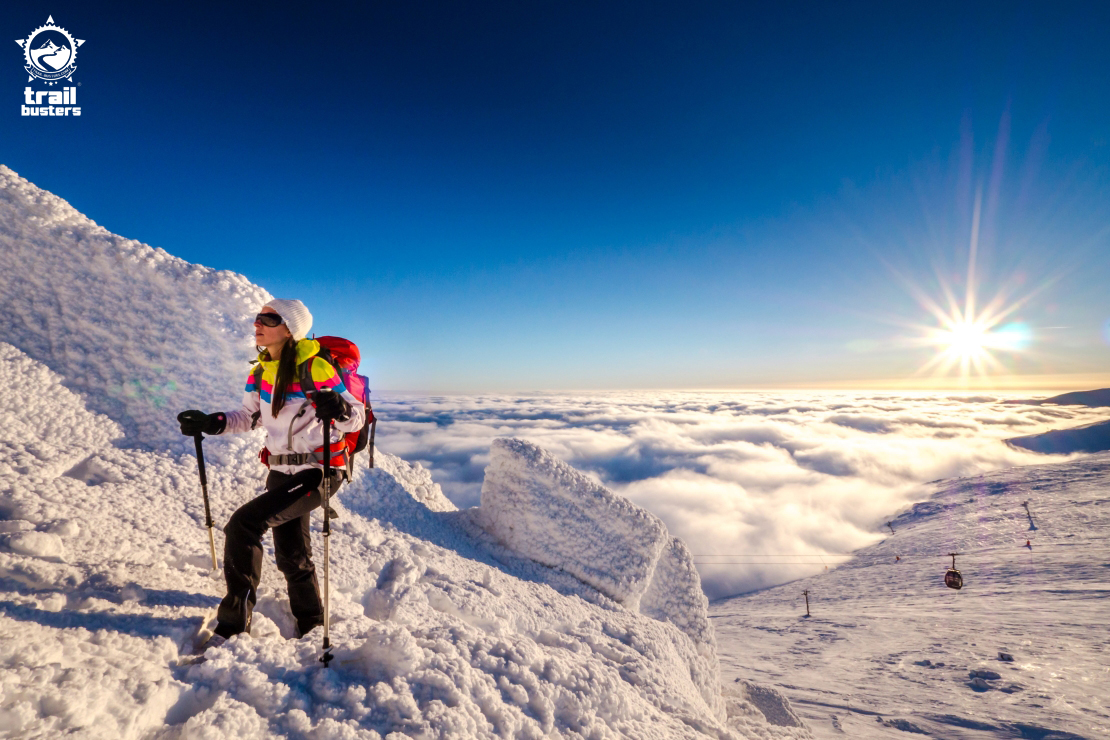 My ov┼íem v├şme, ┼że pro nejlep┼í├ş kousky na trhu mus├şte trochu popoj├şt. ─îasto sta─Ź├ş jen sto metr┼» od lanovky a r├ízem...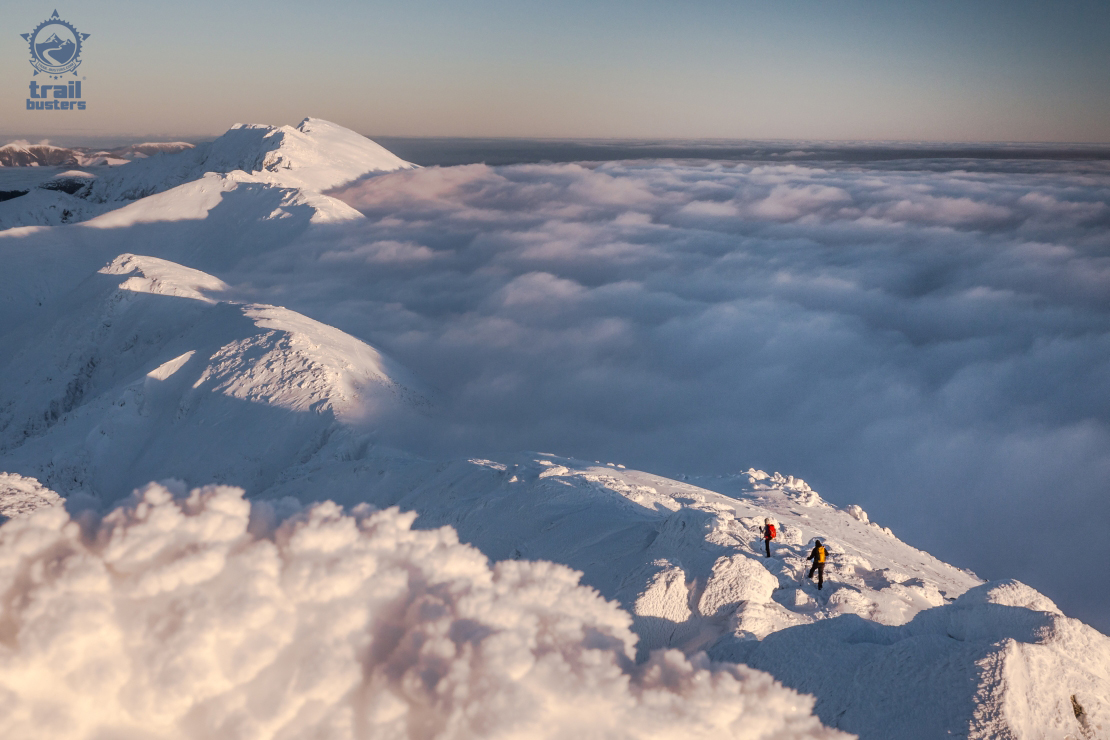 ...jste v ├║pln─Ť jin├ęm sv─Ťt─Ť!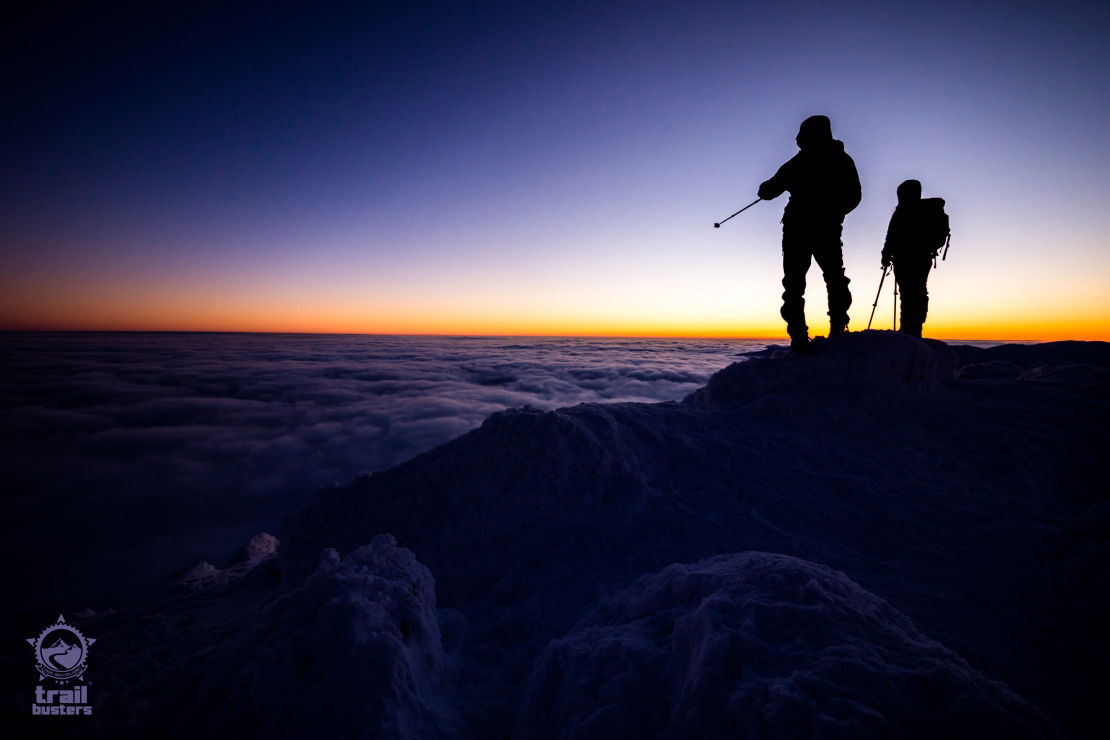 Pomalu n├ím zapad├í slunce a my za─Ź├şn├íme tu┼íit, ┼że tahle investorsk├í akce n├ím fakt hezky akceleruje.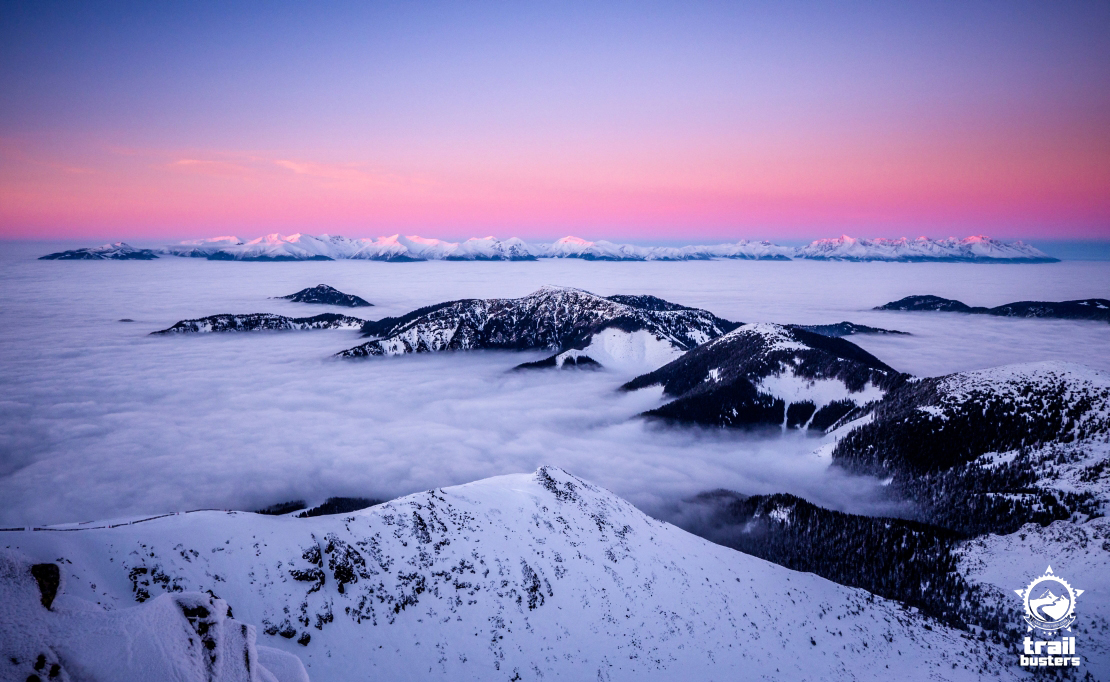 Barvi─Źky jak v poh├ídce...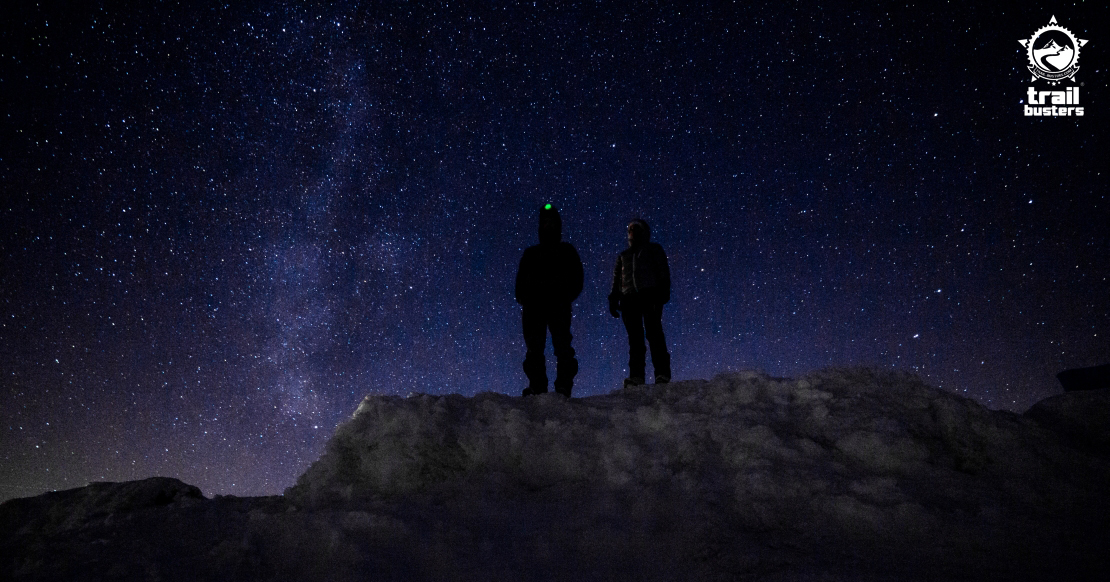 ...a za chv├şli u┼ż m├íme nad hlavou Ml├ę─Źnou dr├íhu i s bezpo─Źtem bezejmen├Żch sest┼Öi─Źek.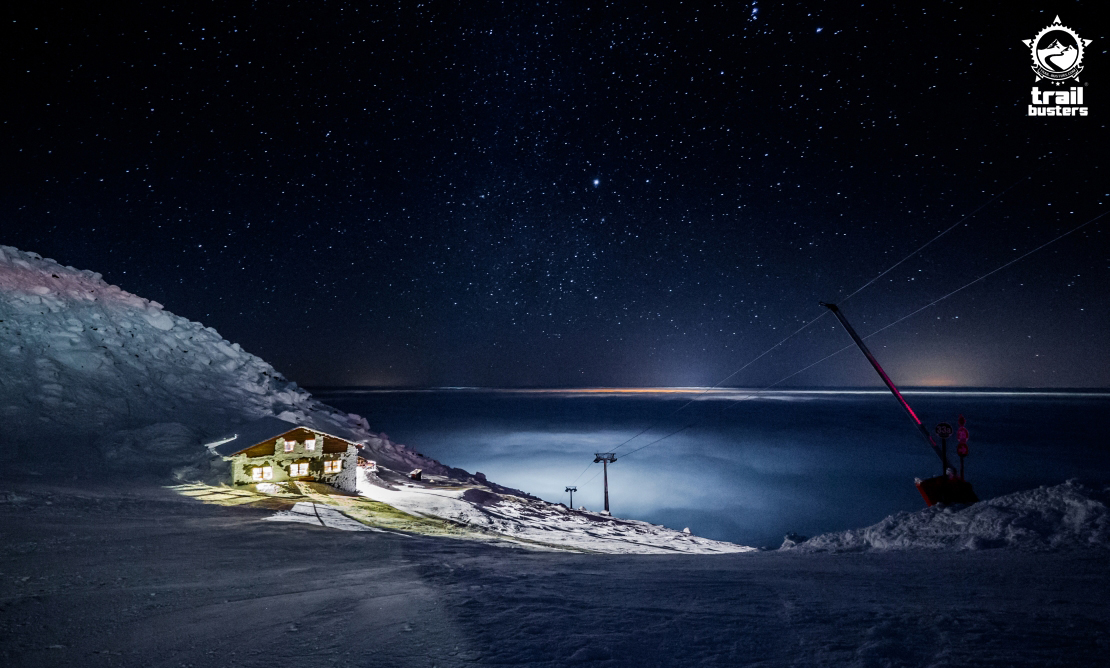 Nejvy┼í┼í├ş ─Źas na ve─Źe┼Öi. Sb├şh├íme ke Kamenn├ę chat─Ť, kde jsme si v─Źera narychlo zarezervovali ubytov├ín├ş.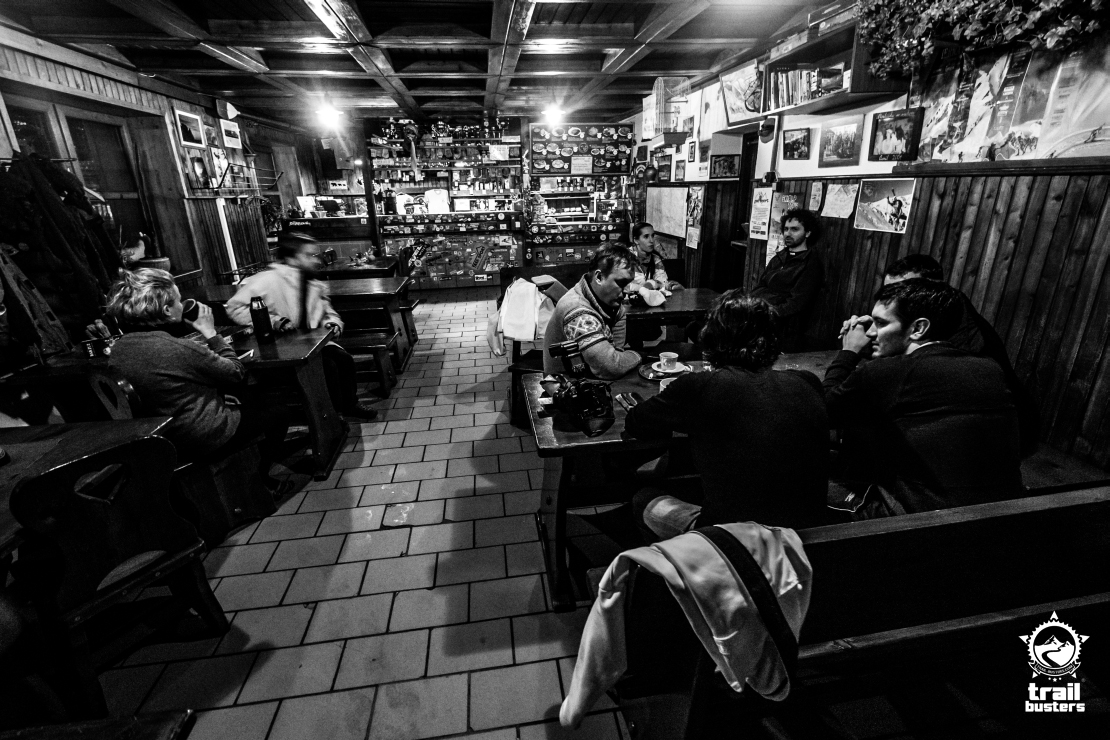 Vevnit┼Ö je p─Ťkn─Ť vytopeno a b─Ťhem chv├şle m├íme na stole ve─Źe┼Öi i pivko. Zapla┼ąp├ínb┼»h ┼ż├ídn├í wifina. Tak┼że sed├şme, pov├şd├íme. N─Ťkdo hraje spole─Źensk├ę hry, jin├Ż karty. Jak za star├Żch ─Źas┼»...Jo!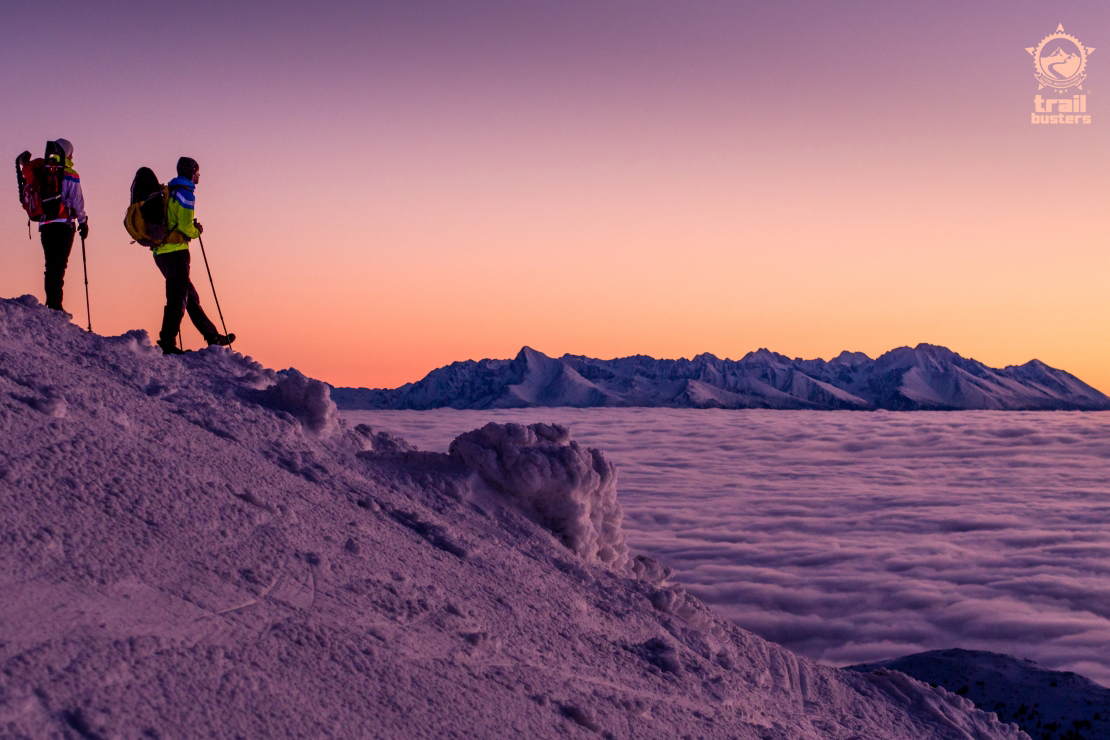 R├íno si d├ív├íme bud├ş─Źek je┼ít─Ť p┼Öed sv├şt├ín├şm. Detail, kter├Ż m├í m├ílokdo v l├ísce, ale v─Ť┼Öte, ┼że se v├ím to vyplat├ş. Mnohon├ísobn─Ť!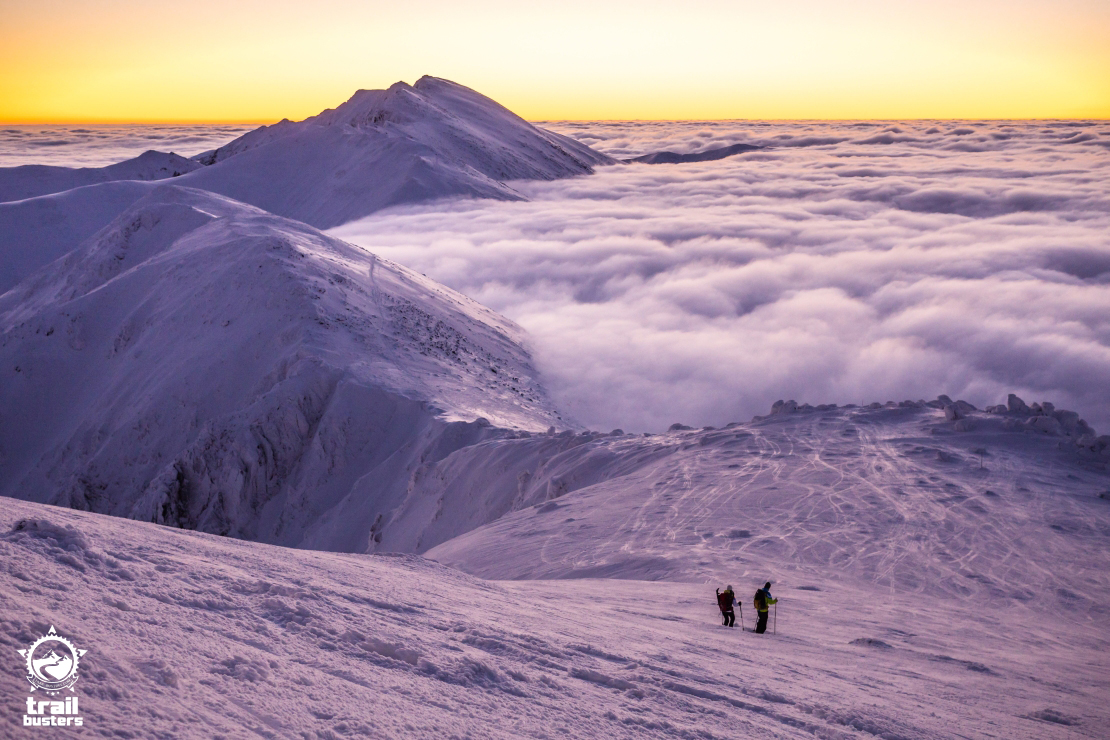 Z Chopku m├ş┼Ö├şme po h┼Öebenu na ─Äumbier. Bohat├í sn─Ťhov├í nad├şlka si v─Źera p─Ťkn─Ť sedla a tak m┼»┼żeme ┼ílapat p─Ťkn─Ť nalehko bez nasazen├Żch sn─Ť┼żnic. Inverze je dnes je┼ít─Ť v├Ż┼í ne┼ż obvykle. Chv├şlemi p┼Öefukuje p┼Öes h┼Öeben. N├ídhern├í pod├şvan├í.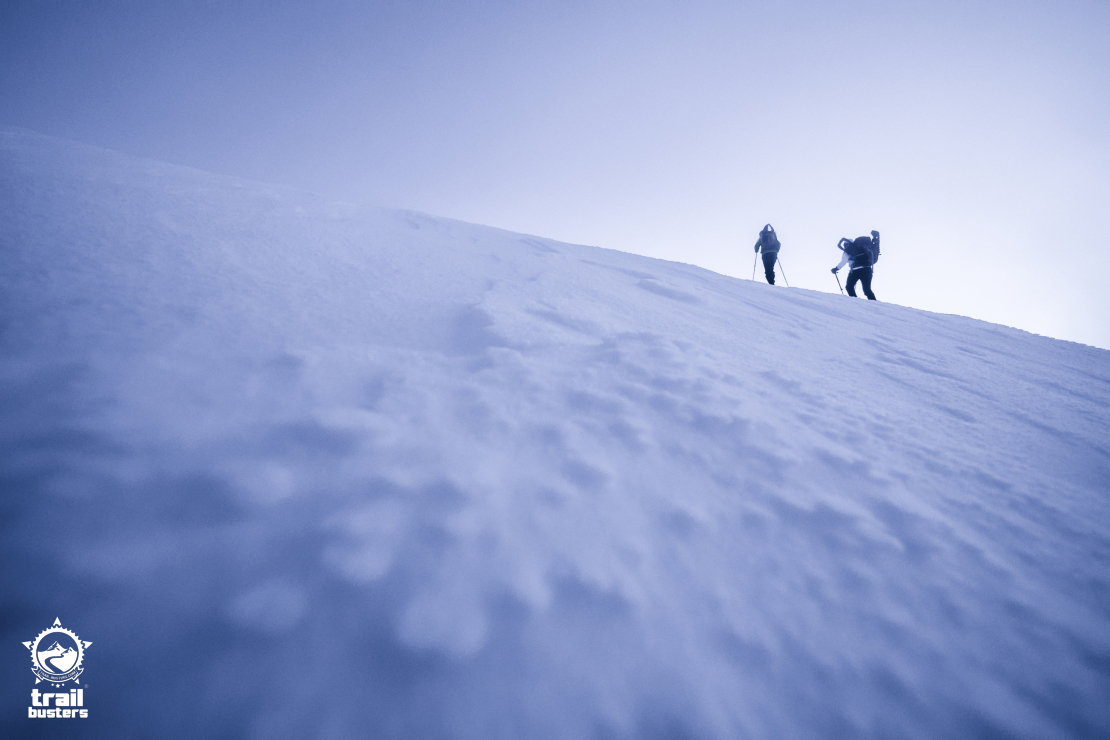 Je┼ít─Ť p├ír metr┼»...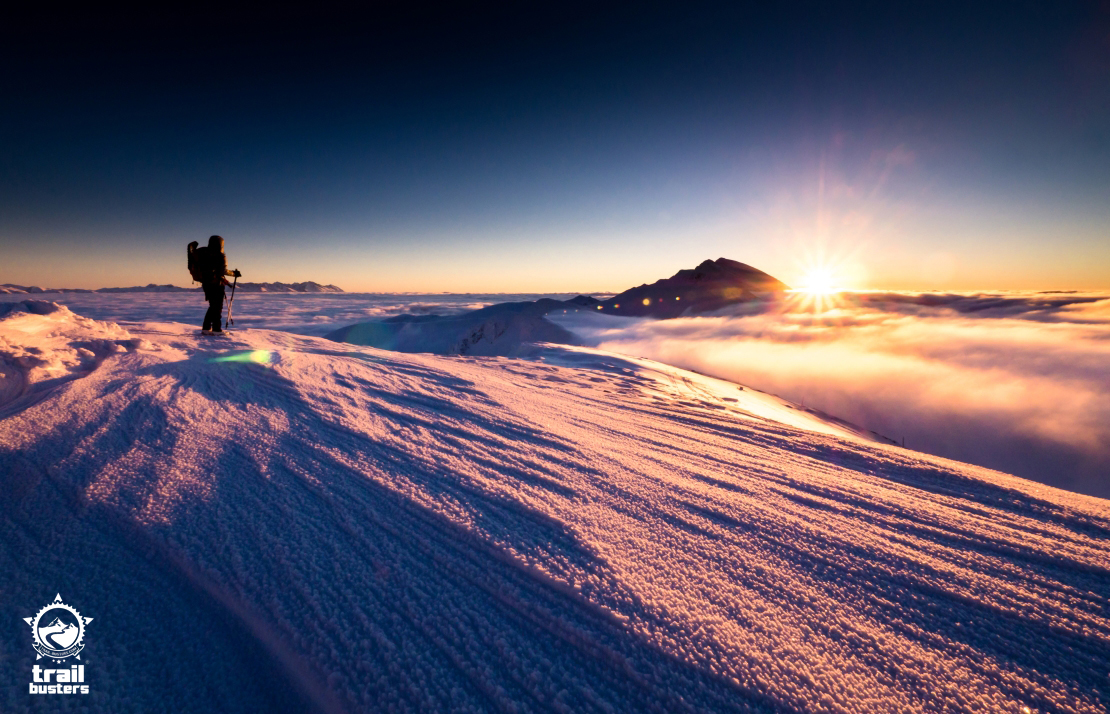 ...BLIK...m├íme tu nov├Ż den! A cifry na┼íich kont ut─Ť┼íen─Ť rostou.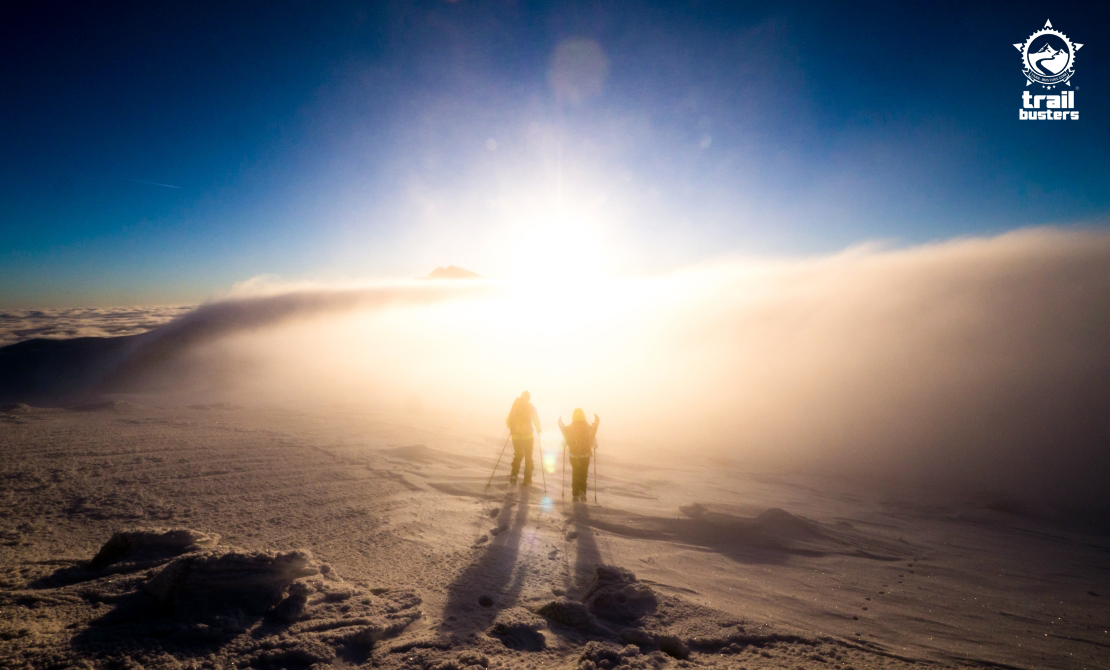 Ale jdeme d├íl. Chv├şlemi vid├şme p┼Öes Tatry a┼ż na Oravu, chv├şlemi se mazl├şme s mraky.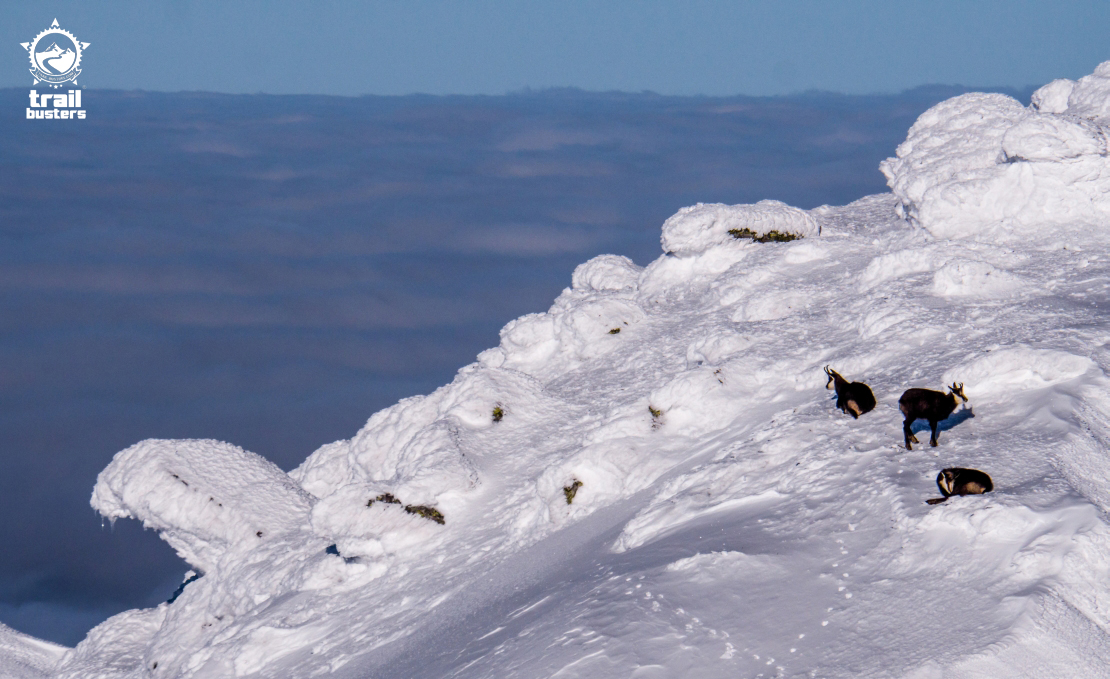 Na ─Äumbieru d├ív├íme sv├í─Źu spolu s kamz├şky, kte┼Ö├ş poleh├ívaj├ş p┼Ö├şmo na h┼Öebenu.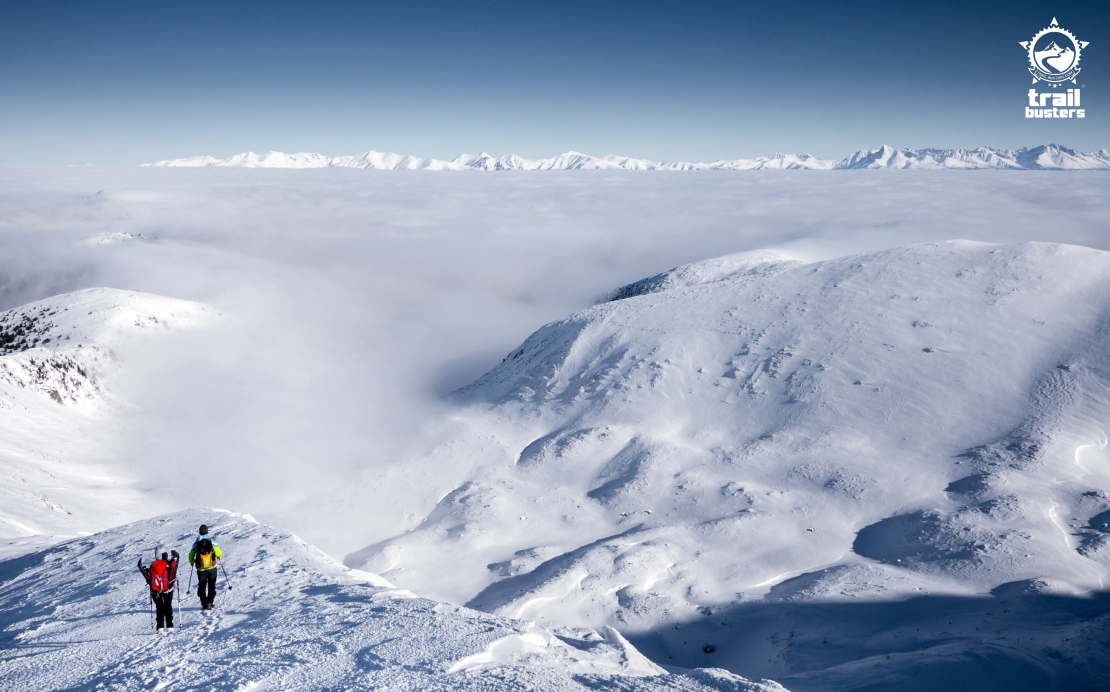 Den pomalu ub├şh├í a my se za─Ź├şn├íme spou┼ít─Ťt dol┼» bo─Źn├şm h┼Öeb├şnkem p┼Öes Pra┼íivou a Tane─Źnicu.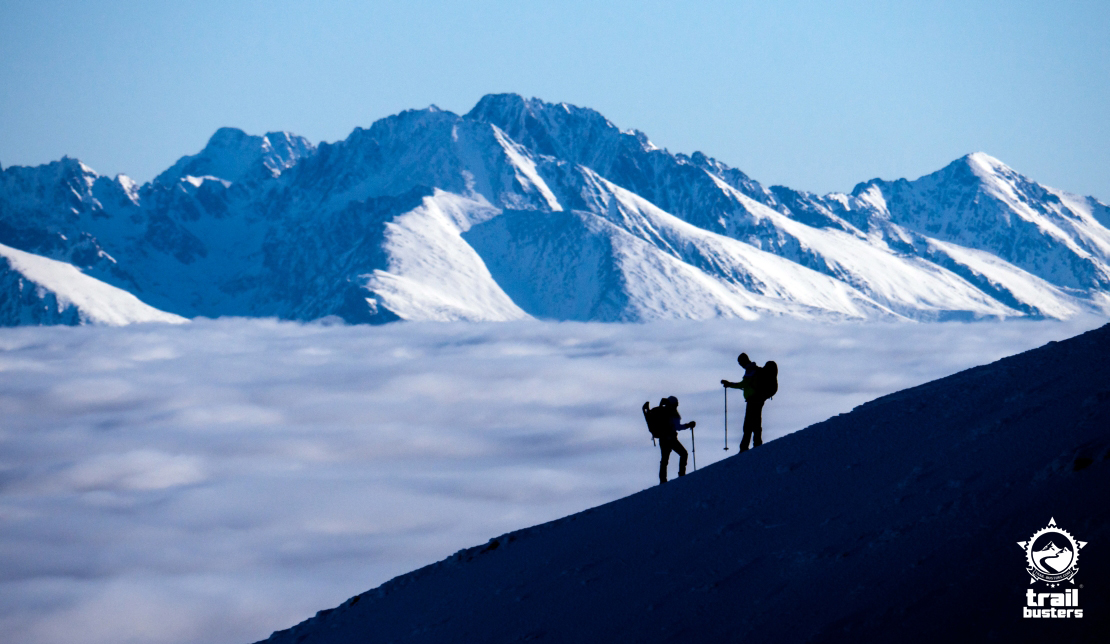 Vyhledy? Jednodu┼íe fam├│zn├ş.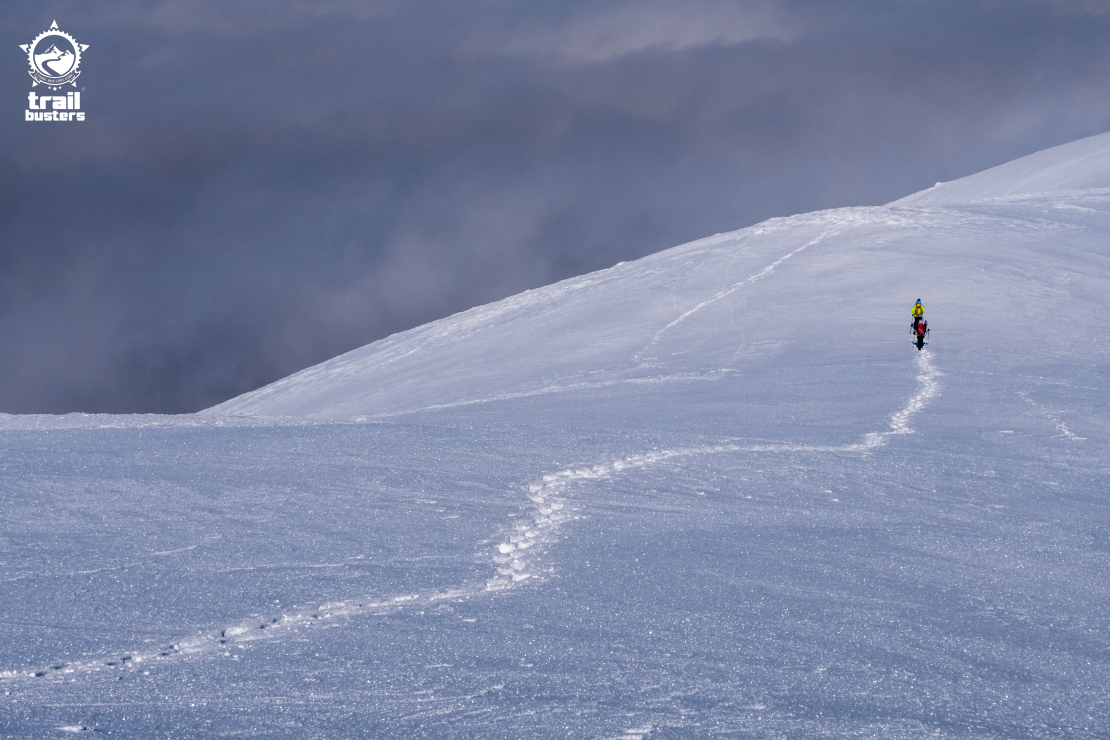 Je┼ít─Ť chv├şli ┼ąapeme nasucho, za chv├şli n├ís u┼ż pra┼ían nut├ş nazout sn─Ť┼żnice.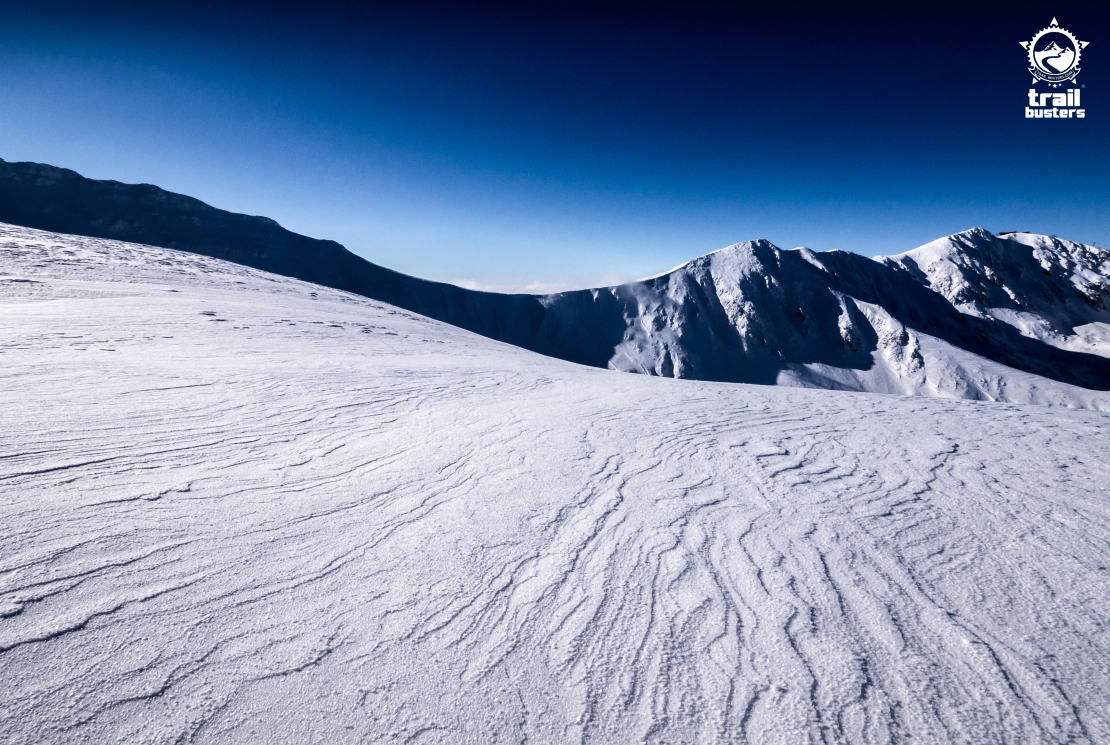 Jsme jak v transu. Kamkoliv se pod├şv├íme, v┼íude okolo je ─Źist├í, ne┼Öed─Ťn├í kr├ísa. Vymalovan├í do posledn├şho detailu.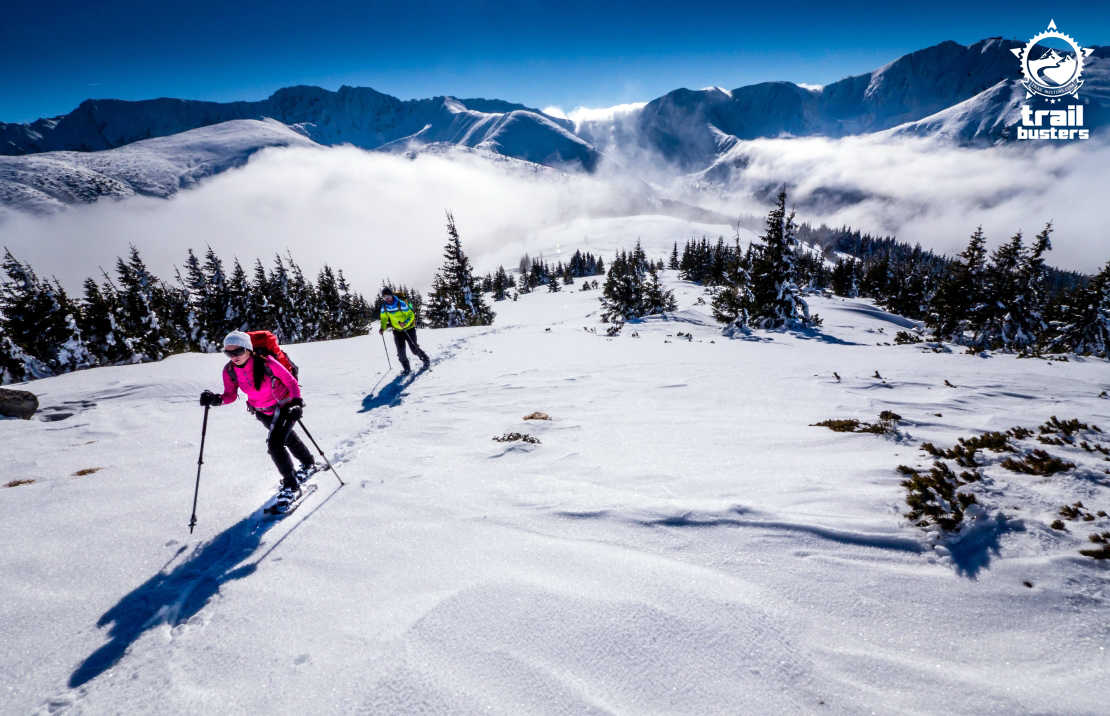 Kdy┼ż se ohl├ędneme, hlavn├ş h┼Öeben, kter├Ż jsme p┼Öed chv├şl├ş opustili, je a┼ż neskute─Źn─Ť daleko. Zato se ale za─Ź├şn├í bl├ş┼żit konec na┼íeho investi─Źn├şho v├Żletu. N─Ťjak se n├ím ale nechce kon─Źit. Cht─Ťlo by to po┼Ö├ídnou, zaslou┼żenou te─Źku.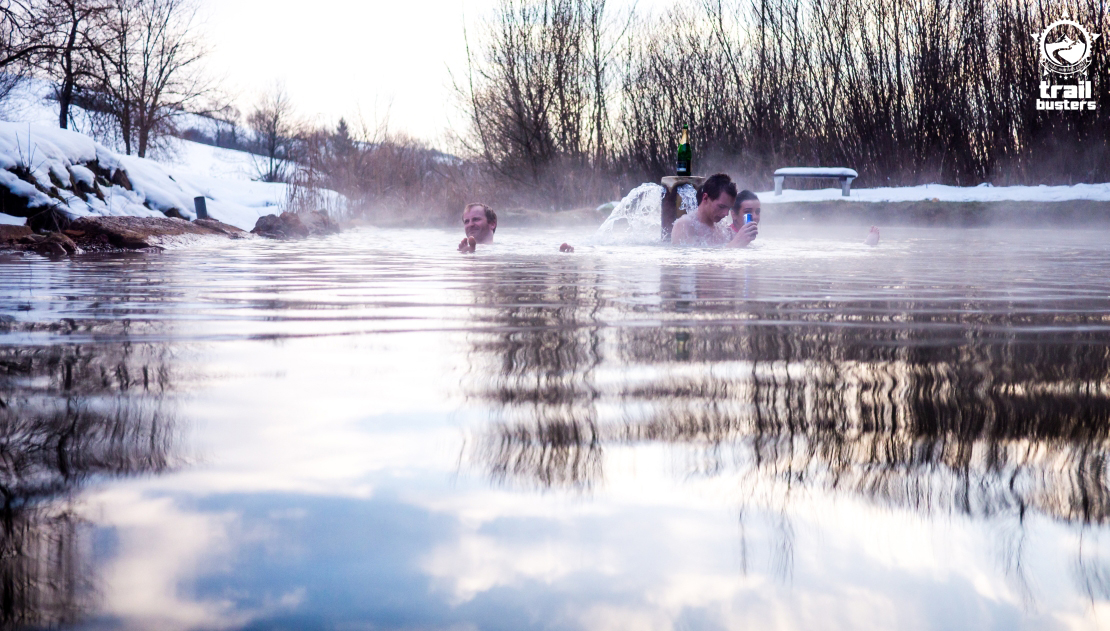 Na┼ít─Ťst├ş m├ím v ruk├ívu ┼żol├şka. Dvac├ştku kilometr┼» od Jasn├ę, na cest─Ť dom┼», je za vesnic├ş Kalameny mal├ę p┼Ö├şrodn├ş koupali┼í┼ą├ítko s term├íln├şm pramenem. Tak┼że te─Ć u┼ż le┼ż├şme v p┼Ö├şjemn─Ť tepl├ę a zaru─Źen─Ť l├ę─Źiv├ę vod─Ť a p┼Öitom si to p─Ťkn─Ť rekapitulujeme. Sta─Źilo investovat dva dny dovolen├ę a na h┼Öebenu N├şzk├Żch Tater jsme shr├íbli fam├│zn├ş jackpot. Jen dva dny a jsou z n├ís boh├í─Źi. Jo my v├ím je┼ít─Ť ne┼Öekli, ┼że v tomto n├ívodu na zbohatnut├ş nejde o pen├şze, ale o za┼ż├ştky! Ale to je snad jasn├ę, ne?:)
JEDEN DEN NA H┼?EBENU NESTA─îIL? TADY M├?TE TIP NA DAL┼á├Ź DOBRODRU┼ŻSTV├Ź V N├ŹZK├ŁCH TATR├?CH. CO TAK INVESTOVAT NA MAL├ë FAT┼?E? NEBO RAD┼áI VELK├? FATRA? NEBO SI V P├?TEK JEN TAK SKO─îIT NA PIVKO? CHCETE PRAVIDELN├Ł P┼?├ŹD─ÜL INSPIRACE? P┼?IDEJTE SE K N├?M.